In early August, there was a great deal of concern and many questions asked throughout the performing arts world when it was announced that the 30-year old Theatre on the Square (TOTS), a beloved arts organization founded by Ron Spencer, was temporarily closing its doors. The reason given for the hiatus, which began the first of September and will continue through at least January,  was so that TOTS, in partnership with the Central Indiana Community Foundation (CICF) and other community partners, could create a plan for the venue's long term sustainability. The move came as a result of critical TOTS'  challenges that include the need for costly building repairs and other issues that threaten its survival.
Leading the charge on behalf of TOTS is its board president Roger Schmelzer. President & CEO of National Conference of Guarantee Insurance Funds, Schmelzer who possesses an impressive resume,  brings a great deal of high-level business experience to his role.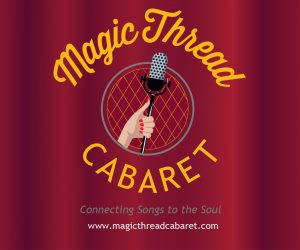 Schmelzer who chaired the board of The Cabaret and is currently serving on the national board of the Great American Songbook, founded by Michael Feinstein, also brings substantial arts not-for-profit experience as well.
Making him even more ideally suited for his position as TOTS board chair is the fact that Schmelzer himself is a performing artist.  A singer, he made his New York City cabaret debut June 18 and 20 when he headlined in a sold out  run of his act titled "HeartSongs" at the prestigious Metropolitan Room.
In her review for Theater Pizzazz, critic Myra Chanin said that Roger was "confident, charming and original," with a quick connection to his audience "thanks to lively and lush arrangements of melodic tunes with clever or meaningful lyrics that span a time frame between last century and now." "Heartsongs" was directed by Schmelzer's friend and coach, legendary cabaret singer Marilyn Maye.
Schmelzer and his wife, actor Cindy Phillips have three grown children and a granddaughter.
Recently I met up with the multi-faceted Schmelzer at a Mass Avenue  coffee shop to discuss TOTS brief shutdown and its implications. Herein is an edited transcript of our conversation.
What exactly is the future of TOTS?
We are working out this partnership with CICF. A lot of people are talking more about TOTS than the actual building and what is going to happen in it. TOTS does own the building and moving forward, we are trying to figure out what is going to happen there. But first, there must be at least a ¼ of a million dollars put into it. Not right away, maybe $50 or $60, 0000 initially and the rest of the money over several years. The essential thing is we want to preserve the building for live theatre so that TOTS will have a footprint there. The most important thing is that Mass Avenue have a theater and a place for live performances.
Will CICF be funding renovation of TOTS?
Some, yes. The upfront costs for sure. Up to a certain point. They can't do everything. CICF president and CEO Brian Payne's hope is to get some other community funders involved in the building over time. The Christel DeHaan Family Foundation and the Arts Council of Indianapolis has been involved in the past. I am not sure if Lilly Endowment or Clowes Foundation have been involved but I know these are funders Bryan wants to approach and see if he can interest them in the building.
What sorts of repairs need to be done on the building?
There is a wall on the alley. It is reasonably structurally strong. It is not going to fall in tomorrow or anything like that but that does need to be fixed and that is going to be several thousand dollars. There have been people who have been at TOTS for said it has been this way for a long time. But if we are doing to make this a sustaining theatre, things like that just must be taken care of. There is an existing report that I haven't even seen yet that CICF commissioned and they know what we need to work on and roughly what the timeline is of things they need to do.
What were other issues that prompted the hiatus?
There was a lot of turnover on the board. We did not have a full board who were really taking account of all the theater's problems. Last September, right after I was elected board chairman we identified nine strategic areas that we wanted to focus on so every board member took one or two of those items on themselves. We really have drilled down as a board on what these areas are, such as audience development, fundraising, production, and staffing. And rather than just leaving it to the two employees we had at that time, whose full-time jobs were producing shows—we got involved in that process. Then everything else just started to fall into place. We had board members who came on to the board not realizing exactly what they were getting into. I was one of them. It's not that there were any secrets. It's just that no one had really taken full stock of what strategically was going on there and once we started doing that the pieces fell into place.
Did you know all TOTS' past problems?
I knew some of them but I didn't know all of them. I had just come off the Cabaret board. I had been its chairman so I saw an arts organization at an elevated level that had a lot of advantages.  I had a good relationships at TOTS and I knew they needed help so I just volunteered. I said, "Is there anything I can do to be helpful?"  I wanted to get my hands dirty.
Was there negative feedback from TOTS donors?
I wouldn't call it negative feedback but we did hear from donors who said, "We would like to know more about what you are doing, how and when you are going to do it."  There were two things that they specifically said. One was that they wanted better communication from us and secondly, they wanted us to build a fundraising base and not be completely dependent on grants from them.  Previously, we did not have those in place. We also did not have public relations. We were producing good shows in a lot of cases with really dedicated people, but as a board, we were not doing all we could to support the staff and the theater.
What feedback have you received from the public in general?
Except for a few naysayers, it has been very positive but I think for the most part people are saying "Good, I am glad you are going to be making some changes and we hope it all works."
When will you commence performances again.
I would think the first quarter next year in January or February.  We are going to have some governance changes but we haven't gotten to the point to know that yet
Will you be hiring a new artistic or managing director?
I don't know that yet. There will  however, be someone who will be managing the building and they may be able to do some artistic work as well.
How has it been, thus far, as TOTS board chair?
It has been challenging. But as far as enjoying it—some days have been better than others. I think people want to sentence me to it for life. (laughs). So far, we have been in the mode of just trying to get things in a different position than before. We are at ten board members right now with members having diverse skills. We have some people with a business sense. We have people with an artistic background. We've got financial people who really understand what our situation is. We need to do more development as we continue in our current situation. We have people who are very strong, committed and want to see things through.
What do you say to those who are still worried that TOTS will be turned into something other than a performance space?
TOTS is in an arts district. It's large and all separated by major streets and its walkable. It's a great location. That why we wouldn't want to lose it as a performing space in that area. If anybody is worried, I can guarantee 100 per cent, it will not become a bar or a restaurant. It will definitely be a space with lots of live theatrical performances. Not all of them will be produced  by TOTS. We have always had outside productions and have rented it out. This is going to be an open vibrant place. But rest assured, there will be live performances in our venue. That is the overriding goal of both the TOTS board and CICF.
For further information about Theatre on the Square visit www.tots.org
https://www.broadwayworld.com/article/Roger-Schmelzers-Marilyn-Maye-Directed-NYC-Debut-Exceeds-Fundraising-Goal-20170708