For lovers of Broadway and its lore, "4Girls4: Broadway's Leading Ladies," which featured four veteran performers all with credits earned on the Great White Way, lit up the house Saturday at The Palladium at the Center for The Performing Arts in Carmel. The quartet included Andrea McArdle, Prince Faith, Donna McKechnie and Maureen McGovern. They were accompanied by a trio that included renowned music director Billy Stritch on piano.
Following the show's opening number, during which the stars sang "Together, Wherever We Go," from "Gypsy," Andrea McArdle had the stage to herself. Best known as the original "Annie," McArdle was also in "Starlight Express" and "Beauty and the Beast." Sprinkling her set with stories and anecdotes about her career, McArdle sang songs from roles she played and others she said were on her bucket list. They included "Might As Well Be Spring" from Rodger's & Hammerstein's "State Fair," two Stephen Sondheim compositions, "Everybody Says Don't" from "Anyone Can Whistle," and "Being Alive" from "Company," and "Nothing" from "A Chorus Line." Telling a story about Carol Channing, her mentor, who lovingly chided her about her reluctance to singing "Tomorrow" from "Annie" and reinforced the importance of singing one's signature song, McArdle performed the song for which she will forever be associated. Based on the audience's audible response, it was naturally a crowd pleaser. Though McArdle's vocal performance was impeccable, her banter was less impressive as was her overall stage presence, which suffered from a lack of vitality.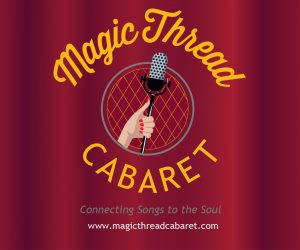 Next up was actor-singer Faith Prince, best known for her Tony Award -winning performance as Miss Adelaide in the 1992 revival of "Guys and Dolls," "Bells are Ringing" and "Jerome Robbins' Broadway." Conveying a warm and easy-going personality while sharing stories about her career and background throughout her act, Prince opened with a mash up of "Broadway Baby" from "Follies" and "Adelaide's Lament" from "Guys and Dolls." Next, in a concert filled with Sondheim hits, Prince sang a brilliant rendition of his "The Boy From…" with music by Mary Rodgers. Tthe song is a spoof of "The Boy from Ipanema" and bossa nova in general. Prince brilliantly sang the tune's hilarious lyrics such as "Tacarembo la Tumba del Fuego Santa Malipas Zacatecas la Junta del Sol y Cruz" ("Cruz" pronounced as "cruth") which is the name of the village of the title character. Prince shifted moods after that by singing the poignant song "Sweet Kentucky Ham" about life as a performer on the road. She concluded her show talking about her upbringing in the South (she is from Lynchburg, Virginia) and why she was the ideal choice to star in Bekah Brunstetter's "The Cake" (playing locally at Fonseca Theatre Company on March 8 -22)  in 2017. Showing her acting chops, Prince delivered a monologue from the Southern baker in the show facing a moral dilemma about baking a cake for a same-sex wedding. She followed it with a mash up titled "Poor Unfortunate Pies" that included excerpts of "Poor Unfortunate Souls" from "The Little Mermaid" and "The Worst Pies in London" from "Sweeney Todd." Showcasing her vocal and dramatic gifts in her portion of the program, Prince also demonstrated her sterling talent as a comedienne in an act notable for its quirky unpredictability and her panache.
Act 2 opened with Tony Award-winner Donna McKechnie, who is best known for her legendary role as Cassie in the Pulitzer Prize-winning and 1975 Tony Award-winning "A Chorus Line" directed by Michael Bennett with music by Marvin Hamlisch. Of the four ladies, she had the most interesting banter regarding her career, specifically a description of how captivating Manhattan was when she first arrived in 1958. Making her Broadway debut in "How To Succeed in Business Without Really Trying," McKechnie went on to star in such shows as "Promises, Promises," and "Sweet Charity," which she introduced with the story of how Gwen Verdon personally taught her  Charity's dance steps when she took over Verdon's role. Besides singing "Where Am I Going?" from "Charity," McKechnie also sang songs such as "Lot of Livin'" from "Bye Bye Birdie," "You Could Drive a Person Crazy" from "Company," and "In Buddy's Eyes" from "Follies." While working on Broadway, McKechnie met director Michael Bennett, who became her husband and was a guiding force in her life and career. She became part of Bennett's group-therapy-style workshops that evolved into the smash-hit "A Chorus Line." Her character Cassie was based, in large part, on herself.  She reprised her famous dance number, "The Music and the Mirror," in song and with minimal, yet graceful, movement. Even though her vocal and dancing powers are no longer what they once were, McKechnie still knows how to sell a song and hasn't lost a shred of her star quality, charisma or showmanship.
Each of the performers had her own special qualities, but in my estimation, actor-singer McGovern, who closed the show with a resounding bang, turned in the most powerful vocal performance of the concert. The self-effacing McGovern, who owned her moniker as "Disaster Theme Queen" for her renditions of "The Morning After" from the 1972 film "The Poseidon Adventure," and "We May Never Love Like This Again," from "The Towering Inferno" in 1974, sang the former, to the absolute delight of the audience. Displaying her stylistic versatility, she also sang songs that included "A Tisket, A Tasket" made famous by Ella Fitzgerald, a clever medley called "Silly Syllables" that included nonsense lyrics from 60's pop songs, and "Blues in the Night," a pop standard with music by Harold Arlen and lyrics by Johnny Mercer. A highlight of McGovern's set, which turned out be the concert's show stopper, albeit an understated, even reverential one, was her a capella rendition of "Over the Rainbow" from "The Wizard of Oz." Putting her own stamp on the treasured classic and bathed in a spotlight on a completely darkened stage, you could hear a pin drop as she flawlessly, in perfect pitch, sang the song that made Judy Garland a super star.
The show concluded with the three other women joining McGovern in a repeat of "Together, Wherever We Go." If you are obsessed with all things musical theatre and the Great American Songbook as I am, you would have been thoroughly enthralled with this concert and the overall stellar performances of these artists who provided ample evidence of their status as Broadway's leading ladies.