Classical pianist, author, musicologist, arts patron and philanthropist Marianne Tobias will be presented with the Kathryn Taurel Women of the Arts Award, named in memory of outstanding arts volunteer Kathryn Taurel, at the Indianapolis Opera Ball. The event titled, "Elixer of Love," will take place on Saturday at the Deer Zink Pavilion at Newfields.
As someone who receives regular news releases about arts events, I became increasingly aware that Tobias' name was showing up frequently as a participant. The events include the American Pianists Association 40th Anniversary Concert, Dance Kaleidoscope's "Shall We Dance" fundraiser, as well as DK's Holiday Variety Show on December 10. Along with her long history of involvement and leadership in the arts community, I can think of no one more deserving of the honor bestowed upon her by Indianapolis Opera.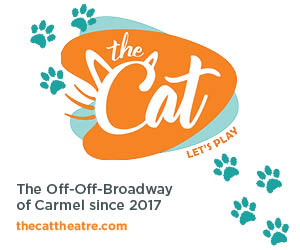 I had written a profile on Tobias for Examiner.com a few years back, but realized it was time for an update. Plus, I wished to gather more details about the nature of her participation in these events, so I contacted her. Later, we met for lunch, where we chatted about the activities and some major recent developments that have impacted her greatly.
"There has, indeed, been a flurry of activities," Tobias said, when I asked her about the timing of the events so close to one another. "Usually, I just perform private concerts to fundraise for the symphony. All of this brings me in contact with so many good and talented people whom I wouldn't meet otherwise. When the flurry arrives, it can be very turbulent, but these organizations are near and dear to my heart or I wouldn't do it otherwise. I respect them and I feel honored they want me to be there with them and so that plays a big part in it. One gets asked to do a lot of things and there are not enough hours in the day."
Tobias will perform with 2017 American Pianist Award winner Drew Petersen at the APA's 40th Anniversary Concert, held at the Indiana Landmark Center's Grand Hall on Nov. 6. "Forty years is quite an achievement. Here we have the finest young American pianists, who are performing many concerts across the country and around the world through the contests of the APA," she said. "I guess it appeals to my patriotism because APA acknowledges and supports our young American musicians, who are getting a great chance at careers. APA has the connections with various orchestras, conservatories and recording companies to give them these performance opportunities with good symphony orchestras. So, this promotion of American musicians appeals to me very much."
It just so happens that Tobias has a unique association with Petersen because they both studied at Harvard University, plus he has performed in the Marianne Tobias Music Program concert series, established in her name at Eskenazi Health, that is also close to her heart. "Now, we are running about 160 a year. The vetted concerts that are on the series are broadcast, live-streamed to about 320 hospital rooms at Eskenazi, plus all their satellite locations, so everyone's getting a concert. We are bringing patients and staff all kinds of music. For this, I ask many people to come and play on the series. One of them was Drew Petersen, whom I met when he played at Eskenazi," said Tobias.
As it pertains to her involvement in Dance Kaleidoscope (she is board member) events, Tobias said her interest in dance has been lifelong, especially during the years when her daughter, Dr. Kathryn Hundley, danced ballet and trained with a professional company. Now, her granddaughter Lillian, who lives in Chicago with her mother, is performing in ballets and training with former New York City Ballet and American Ballet Theatre dancer Daniel Duell at Ballet Chicago Studio Company. "Dance is constantly with me," she said. "I am aware of the repertoire and very aware of the music, so it has been a part of my life. I am fascinated by its beauty. I also think it is very important that Indianapolis has professional ballet companies. Victoria Lyras, artistic director of Indianapolis Ballet, has miraculously founded a successful professional ballet company. She has permission to access specific repertoire from the George Balanchine Trust. Only a handful of companies in the U.S. have this access. It speaks to the excellence of her dancers, who have come from other professional companies around the country. So, she has an ongoing adventure and the acknowledgment and support from this community. We also have the extraordinary success story of David Hochoy and DK, another one of our treasures in Indianapolis. We should be very proud of the two companies. They are very important in making Indianapolis a cultural mecca."
"Shall We Dance," modeled after the ABC-TV program "Dancing with the Stars," featuring local celebrities and community leaders paired with DK dancers as contestants, will happen Friday, Nov. 8 at The Montage on the north side. Tobias' dance partner is Aaron Steinberg. "Aaron and I are working twice a week now. It's not just ballroom dancing. Some of the dance steps are modern and some are ballet, with original choreography. I am getting very anxious and wondering why I ever agreed to do it, but I am very determined," she said laughing, adding, "I like a good challenge. If anything, it is certainly giving me a new appreciation for how difficult dancing is on that level and dancing that kind of repertoire."
The DK "Holiday Variety Show" will happen Tuesday, Dec. 10 at The Cabaret. With Brent Marty serving as emcee, the event will feature Tobias playing the piano, singers Shannon Forsell and Doug Dilling, several DK dancers and surprise guests. Laughing again in her usual self-deprecating manner, Tobias said, "Again, this just seemed like such a great idea at the time I was asked, so I guess I am going to do it and experience what cabaret singers and performers do in an intimate setting. I am told I am going to be funny. OK, I am going to try and be funny, with a twist. There is going to be some classical music involved because I'm not really a comedian, but Paul Hansen (DK's marekting director) who is, will at my side."
What Tobias and I share in common besides our passion for the arts is that we both underwent open heart surgery. I had a triple bypass in April of 2018 and Tobias had an aortic valve replaced in January of this year. I asked her about her experience, its impact and whether it had any effect on her current spate of activities. "As you are aware open heart surgery is unique. You know you are going to be put out for seven to eight hours. They are going to stop your heart and open your chest, possibly break a couple of ribs and you hope they are going to start your heart up again. You have this great fear and you also know you have to relinquish to them when you go in. There is nothing you can do. You are not going to live unless you do this. So, it's a real confrontation with life itself," she said. "When I came out of it, I felt gratitude. I was so happy to be alive. I couldn't thank my doctors enough. As a Christian, I felt the embrace of God. My family made very strong use of the chapel at St. Vincent's Heart Center, where my surgery was performed."
About her recovery, Tobias said, "So, I came home and gradually, gradually, I became better. And all of a sudden, what came over me was this incredible energy about living life. I suppose that is why I have accepted all of these things. I am so excited to keep doing things…keep trying new things…keep working harder…write better program notes. This is my 33rd year writing them for the Indianapolis Symphony Orchestra. I have this strange energy and it has all been brought about by this exuberance of being alive. I am reignited in some way. Every sensation has been heightened and that is because I am still alive." Although it's a cliché, I suggested she was now stopping to "smell the roses." She said, "It's a good cliché. It's an excitement about things. I work out very carefully at the heart rehabilitation center and will for the rest of my life and I'm not taking any of this for granted. I feel a responsibility to my physicians and surgeons to do so. I owe them. They gave me a second chance and it is up to me to take care of what they gave to me."
Comparing notes about the importance of art in one's life, Tobias said, "Art is often about the beauty in life, the beautiful things in life and standards of excellence, so when something happens that is very beautiful…it could seeing a beautiful animal or a beautiful movie…these are the kinds of things that animate your soul. Art supports you and I have found it's the people within the arts who are especially dear and empathetic in life, in my personal experience."
There is no better example of people in the arts who have had a major influece on Tobias than her close friend, Maestro Raymond Leppard, ISO conductor laureate and longtime music director, who recently passed away at the age of 92. "For me, he was my angel, protector, advisor, loyal companion, teacher, and inspiration in all aspects of life and the living of it," she said. "Since 1987, we had wonderful times, not only making music together, but also laughing, indulging in gossip, and in general, experiencing and sharing life together, both the good and bad parts. I loved and revered him without reservation and always will. I will hear his voice forever in my heart."
Regarding his impact on the ISO, Tobias said, "It was nothing less than completely transformational. During his tenure, he revamped the quality of the orchestra, raising the standards, changing the repertoire, creating an identity and specialty for the orchestra in the classical world, appropriately hiring accomplished musicians and letting the others 'fall in the ditch,' as he said. He knitted the ISO into the fabric of Indianapolis, giving it a prominence it had never, ever earned and abilities it never had previously. Raymond arrived with sophistication, glamour, and international experience. He was a star. Incredibly, he put down his roots here, made a total commitment to the city and its citizens and in doing so, he made this orchestra a part of the lives of Indianapolis residents, not just their entertainment. And they loved him. He was clearly irresistible. On a national level, he raised the Indianapolis Symphony Orchestra to be one of the finest and most important classical orchestras in the United States. And he was the magnet who attracted many outstanding musicians to our orchestra because they wanted to experience playing with Maestro Raymond Leppard."
As far as Leppard's legacy, Tobias opined, "It will extend far beyond the borders of America. Before he came to our country, he was a renowned conductor, composer, don at Cambridge, author, editor, pianist and harpsichordist. He was treasured in England, a constant friend of The Royal Family, and respected throughout the continent. He successfully revived a whole genre of music, which had been long obscured, founded the English Chamber Orchestra, and established an enormous operatic repertoire at Glyndebourne. He was everywhere. Raymond was powerful, magical, brilliant, always witty, and endlessly charming. And he never suffered fools. His high standards embraced not only music, but all aspects of life."
I concluded the interview by asking Tobias about her own legacy and what she hoped to leave behind. "I don't know what my legacy will be. I am still working on it. Before my operation, I was advised to make sure my affairs were in order, so I was busy going to the lawyer, cleaning the house…I was preparing for my death…so, of course, I thought about that and the main thing, to me, is that I had not done enough. It was like this imperative. I needed to do better. More things for more people. I needed to work harder. I just had this feeling. I had just not been good enough. That's not just something that beats you up. That animates you. So, reaching out, writing more people, calling more people, telling people I love them, telling people what they mean to me. All of these things opened up and I have been living a new life, thanks to heart repairs, which were very extensive. My heart surgeon says, 'Marianne, I put a Ferrari valve in you. You are going to run even faster.' I like that mental image, so I think about my Ferrari valve and how fast I can run down the street," she laughed.
For tickets and more information about the Indianapolis Opera,  American Pianist Association and Dance Kaleidoscope events, go to their websites at americanpianists.org and dancekal.org.