Having seen ten holiday performing arts events prior to attending the Indianapolis Symphonic Choir's annual "Festival of Carols" at the Palladium on Saturday, Dec. 22, I felt like I had run a marathon. It wasn't that I did not appreciate every single event; however, being human, I was close to sensory overload. Yet, as I sat in the spectacular music hall that is the Palladium listening to the ISC, led by Dr. Eric Stark, accompanied by the superlative Indianapolis Chamber Orchestra, I realized that I had saved the best for last.
It's no secret I am a fan of choral music. Having grown up singing in choirs and performing with the Indianapolis Men's Chorus for six seasons, it is one of my favorite genres, both as a singer and as an audience member. And as far as choruses go, the ISC, founded in 1937, is the gold standard in Central Indiana. Members go through strenuous auditions to join, so you can bet their vocal expertise and musicianship are of high quality and it shows. And of course, there is Stark himself, who joined the ISC in 2002. In addition to his duties as ISC artistic director, Stark is also director of choral activities and professor of music at the School of Music at Butler University's Jordan College of Fine Arts. Here is a music professional with high artistic standards who demands discipline.The results are clearly evident in his concerts, and "Festival of Carols" was no exception.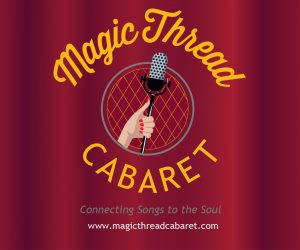 Joining the 180-member ISC in this year's popular family friendly event was guest artist, soprano Michele McConnell, Dance Kaleidoscope and Covenant Christian High School Chamber Chorus.
The concert opened with the majestic "A Merry Olde Christmas," arranged by Gary Fry, followed by the lovely "See, Amid the Winter's Snow," arranged by Dan Forrest, after which McConnell strode onto the stage to sing "It's the Most Wonderful Time of the Year." McConnell, a Butler graduate, has performed the role of the larger-than-life opera prima donna Carlotta in "The Phantom of the Opera" on Broadway since 2011 and her pedigree showed. Described by a writer for Broadway.com for "her beauty, her stature, a 'sterling' voice that was pitch perfect and had tone, purpose, accuracy, color…" I concur. McConnell was every inch a diva and gave a dynamic performance of the previously mentioned song, as well as "A World of Joy" (sung in Swahili and Spanish), and "Believe" from "The Polar Express."
Highlights of the concert included pianist David Duncan, who played a medley of carols for a segment titled "A Christmas Portrait," in which he gave a zestful performance displaying his remarkable talent for improvisation and as an arranger. Another was a duet featuring McConnell singing, "Pie Jesu" with rising youn talent, Audrey Mason, a Covenant Christian High School student demonstrating the world of musical theatre or concert stage might have a new star in the wings waiting take McConnell's place.
The winner of the 2018 ISC Christmas Carol Competition, composer Sean Kisch, was in the audience to receive the adulation of the crowd after his stirring, winning piece "Rise Anon" was sung by the ISC. An Indy native, Kisch is currently pursuing his Master of Music in Composition at Butler University.
An added concert treat was the appearance of Dance Kaleidoscope dancers Missy Thompson, Jillian Godwin, Paige Robinson, and Aleksa Lukasiewicz, who added a touch of elegance as they performed within a narrow area in front of the ICO during "Ding Dong Merrily on High." Later, they contributed to the levity of Elvis Presley's "Blue Christmas" as sung by Dr. Michael Davis, ISC's general manager and assistant artistic director. Dressed as the rock and roll icon, David did a fair impression of him. Stark joined in the fun when he changed into a flashy jacket and Elvis wig to conduct. Presumably meant to be a lighthearted addition to the proceedings, the sketch felt awkward and ultimately, as comedy, fell short.
Boding well for the future of choral music was the impeccable performance of the Covenant Christian High group, led by Daniel Watson. Exhibiting an exceptional blend, not to mention superb dynamics, intonation and diction, the high school singers held their own among the seasoned ISC, situated above them in the hall's choir section. The chorus' selections, both sung in Latin, were "In Dulci Jubilo" and "Veni, Veni, Emmanuel."
In previous years, "Festival of Carols" always left me feeling inspired and uplifted and this year's edition was no exception. More importantly, much of the music in the program was a reminder of what the Christmas season is really all about. While not wishing to completely discount many of the other shows I have since Thanksgiving weekend, I was relieved to have a break from the rampant commercialism that exists during the holiday season and immerse myself in the heavenly sounds produced by the choirs and orchestra. It's a concert, produced on a grand scale by the venerable ISC, that I can always count on to be not only entertaining, but also an elevating experience.
For tickets and information about the Indianapolis Symphonic Choir's remaining 2018-2019 season visit indychoir.org.