"Kinky Boots"  the hit musical that brings together four-time Tony® Award winner Harvey Fierstein (Book) and Grammy® Award-winning rock icon Cyndi Lauper (Tony Award winner for Best Score for "Kinky Boots"),  opens at Clowes Memorial Hall May 16 and runs through May 21 for a limited one-week engagement. A national touring company, the production is a presentation of Broadway in Indianapolis.
Directed and choreographed by Tony Award-winner Jerry Mitchell, the musical is based on the 2005 British film "Kinky Boots." Inspired by true events. it tells the story of Charlie Price who inherits a shoe factory from his father.  Charlie forms an unlikely collaboration with cabaret performer and fierce drag queen Lola to produce a line of high-heeled boots and save the business. In the process, Charlie and Lola discover that they have a lot more in common than they imagined.
Playing the role of Lola (originated on Broadway by Billy Porter who recently appeared in Indy at the Cabaret on April 7) in this touring production, is Timothy Ware. Recently I spoke by phone by with Ware about his background and the show which opens Tuesday night.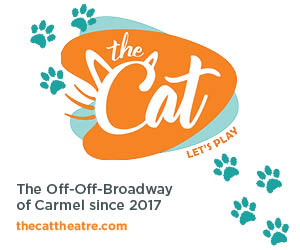 Where are you right now?
Right now we are in Sarasota, Florida.  Perfect. It's beautiful. Anytime there is sun and water, I am happy.
Tell me about yourself.
I was born and raised in Montgomery, Alabama. I went to school at Alabama State University where I received  my B.A. in Theatre Arts. Then I moved to L.A. to do a year of grad school at U.C.L.A.
You must have made lots of connections there?
Yes, I was there for acting under the direction of Mel Shapiro. I stayed on the West Coast for 3 years and three in Las Vegas before moving to the East Coast. I live in New Jersey but work in New York City.
While at  U.C.L.A.,  did you pursue theatre or film?
I  never intended to live in L.A.  My dream was always to land in New York but I ended up getting a full scholarship program to the graduate program that sent me to L.A.  The Universe directed me to where I needed to be.  I am very grateful for that experience. While living in L.A, the majority of my work came from the stage.
What was your first gig while you were in L.A.?
My first gig was a great musical called "Like Jazz" at the Mark Taper Forum in L.A. It was one of Cy Coleman's last original musicals before he passed away. It starred his wife Shelby. The book was written by Larry Gilbert and the music was by Alan and Marilyn Bergman. I worked with some big names.
How many tours have you done?
This is my fourth Broadway tour. My very first tour was "Jesus Christ Superstar," which I booked in L.A. Then I did the tour of "Mama Mia," as the first black person to be cast in the role of Sky. He was the fiancé to Sophie. From there I did the tour of "Dreamgirls" and now I am doing the tour of "Kinky Boots."
When did you begin the tour and how many cities have you visited?
I believe I started in January. It all becomes a blur.  It's quite a bubble and a world onto itself. I have lost count of how many cities so far.
I find it interesting how performers on tour adapt to that life. It isn't easy, is it?
Well, it isn't easy but after while you learn the tricks of how to survive. It's very rewarding to do this particular piece of theater however. The touring life can be taxing on the body but to be able to spread such a wonderful message with a show like "Kinky Boots" is rare and a gift onto itself.
How do you maintain your energy and endurance doing eight shows a week?
I sleep. I try to hit the gym every day. I also do my vocal exercises before the show every day to warm up my voice. I stretch before and after the show as well.
When you visit cities on the tour, do you sample the local cuisine, see museums, etc.?
I am such a picky eater that I kind of stick to what I know. I try to get out and do little bit of sightseeing of the local areas when I can. Wherever there is sun and water, I am happy. Whenever I am in a place that has that, I try to get to a beach.
Isn't it wonderful seeing so much of America?
It certainly is. I have been to pretty much every state and province in North America except for a handful.
For some, the show is life-changing is it not?
This show is very life changing for some people. I was a part of the original Broadway company and I  see it more so on the tour. We are not always preaching to the choir. We don't always have the already converted in the audience on tour who celebrate the message, which is great. You want to convert everybody to the world of acceptance and tolerance. By the end of the show, those people whose arms were crossed in act one are standing on their feet applauding by the final bow.
I saw the show on Broadway two years ago. Were you in the cast?
I was Billy's Porter's standby. Whenever he was out, I was on.
What's it like having been his standby and now playing that role? How did you make it your own.
Jerry Mitchell, the director, gave me the space to make it my own. Billy is a force to be reckoned with and he is super talented, so at the beginning there were pressures to try to live up to what he had achieved. But Jerry Mitchell allowed me to find my space and bring who I am and my gifts to the role of Lola. I am not Billy Porter nor shall I try to be him and we should ultimately always try to be ourselves. It was great to trail and watch Billy create the role and inform me of the direction I could take my version of Lola.
Did Billy give you any advice?
The only advice that Billy gave me that I hold onto is to have fun.
They would not have cast you if you weren't able to convey Lola's larger than life personality, right?
Well, I would hope so. The thing I love about the role is that is that it does allow me to tap into my acting abilities. Not all musical theatre is written as well to allow that. Lola is a role of a lifetime that allows an actor, especially an American actor to showcase all three skills of singing, dancing and acting. That is the thing I love about playing this role.
What has the character come to mean to you?
Freedom. Lola is fearless. She has a fearlessness that I, through playing the role, have been able to apply to my own personal life and trust that who I am is O.K. If I let my life shine, those who need and want to receive it, will.
Does "Kinky Boots" change minds?
Well, that is the most important part of the show. The other thing about it is that every individual can find themselves in the show whether they are black, white, brown, male, female, gay, straight, transgender or whatever they may be. I think everyone finds themselves in one way or another in this show.
What was it like working with Harvey Fierstein and Cyndi Lauper?
The stars aligned when those two were brought together to create this piece. They were at every rehearsal when we were putting together the original company so I have gotten to know them. It was amazing to see how their brains work because when a show is being developed, the creators have to think on their feet because things are changing constantly. Part of living theatre is that you have to take material off the page and bring it to life. Sometimes what is on the page does not necessarily translate to real life. It may work in the rehearsal studio but not work the same way in front of an audience so it has to be re-written sometimes. So to see Harvey and Cyndi maneuver such a system so seamlessly and with such grace was exciting and wonderful.
What are some of your other professional pursuits.
I am a writer so I am in grad school right now working on my M.F.A. in screen writing. While  am doing it online, with National University. Their brick and mortal campus is in La Hoya, California.  Asa matter of fact, I woke up this morning and turned in an assignment and I have to get some more homework done later this afternoon.
Has any work you've written ever been produced?
I am in development with my musical called "A Taste of Chocolate" which we are doing a workshop of, this July, in New York City. It takes place in Montgomery Alabama and follows a poet named Coffee.  After an unarmed black kid is shot by police, the community asks Coffee to lead a peaceful protest but he is afraid if they discover he is gay, the entire movement could fall apart. It is a mix of my imagination and based on many of the story lines and issues that have happened across America.
Will you eventually just write or will you continue performing too? 
The older I become, my passion starts to shift. I still love performing but my heart is in writing. I still have a great relationship with Harvey and speak with him regularly. I've often said that if there is a career to model mine from it would be his. He is able to write and choose what he wants to perform.
How does "Kinky Boots" stack up against the Broadway production?
Well, there is absolutely nothing less than about this company.  Every performer within the cast is top notch, thanks to the great casting and the crew that helps us mount the show on different stages across the country. Essentially it is the same show.
"Kinky Boots" will play Clowes Memorial Hall May 16-21, 2017. The performance schedule is Tuesday through Thursday evenings at 7:30 p.m., Friday & Saturday evenings at 8 p.m., Saturday matinee at 2 p.m., Sunday matinee at 1 p.m., and Sunday evening at 6:30 p.m. Tickets are available in person at Clowes Memorial Hall, the Old National Centre Ticket Office, online at BroadwayinIndianapolis.com, or by phone at 1-(800) 982-2787.  Groups of 10 or more can book now by calling (317) 632-7469 x 103.