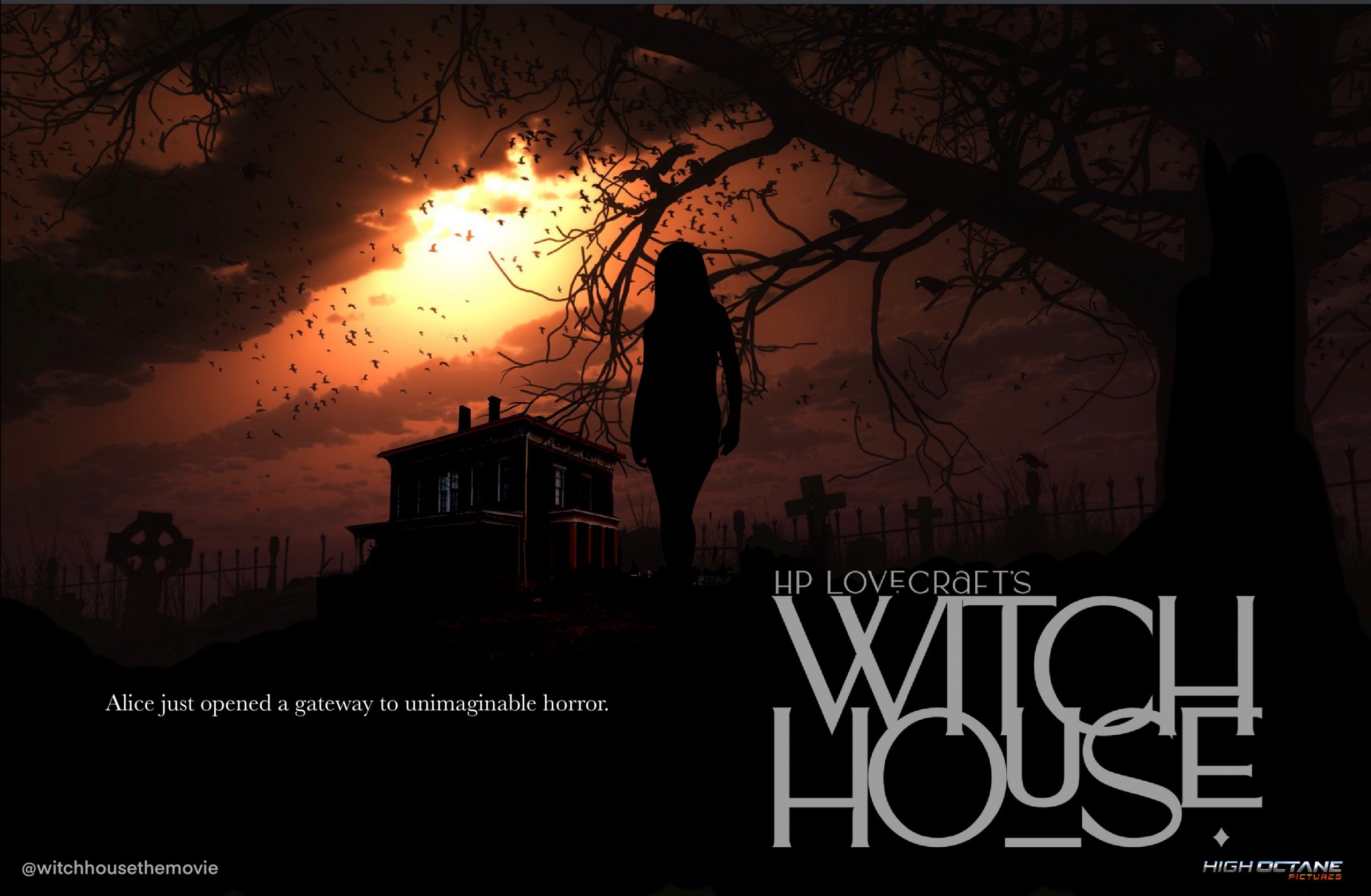 I have written previously about the intersection that is frequent in my encounters with people in the arts community. One of my most unique experiences was acting in a film titled "Witch House," directed by Indy auteur Bobby Easley, who is also a screenwriter-producer-actor and tattoo artist. Although Easley has worked in numerous film genres, he is most commonly associated with horror and war films through his independent production company, Horror Wasteland Pictures International. "Witch House," in which I play Dr. Harmon, will have its world premiere on October 2 at the Indianapolis Art Center. For the film, Easley partnered with John Penney ("Return of the Living Dead") and legendary filmmaker Brian Yuzna of "Re-Animator."
Breaking ground in 2014 with "All Sinner's Night" and his adaptation of Stephen King's "The Boogeyman," Easley's company has since released a small catalog of internationally distributed titles, most notably, "Belly Timber," "The Dead Bodies in #223," and "The Devil Dogs of Kilo Company," a WWII stop-motion film starring John Dugan ("The Texas Chainsaw Massacre"), Bill Moseley ("The Devil's Rejects"), and Kane Hodder ("Friday the 13th" series). Easley also worked on "Bodysnatch" with producer Jeffrey Reddick, creator of the "Final Destination" series. Also, an international sales agent with Shami Media Group, Easley has secured distribution for several films through the Nice and Madrid International Film Festivals, as well as multiple festivals and conventions in the U.S.
As an actor represented by the Helen Wells Agency, I first met Easley, a fellow HWA talent, more than five years ago on a video shoot, in which I played his father, a role I have since repeated. Most recently, Easley has been focusing on expanding his feature-film acting career with several big-budget films and television shows, such as "The Trial of the Chicago 7," "The Old Man & the Gun," "Haunt," "Extremely Wicked, Shockingly Evil and Vile" starring Zac Efron, and "Chicago Fire."
Easley, who shares his Decatur Township home with wife Tracey and their cats Monkey and Carlos, met up with me at Starbucks on Mass Ave to chat about "Witch House," his film career and goals as a director and actor. Right out of the gate, the enterprising Easley was excited to tell me "Witch House," which is currently making the rounds on the film-festival circuit, had just won several awards, including "Best Horror" at both the Stockholm City Film Festival and Anatolian Film Awards, and "Best Feature" at Pure Magic International Film Festival. "It's all very humbling," he said. "I can't believe we got chosen for those awards. And now, it is all about thanking my team." Ultimately, the awards will assist Easley's company in selling the limited-release film, which will primarily stream to world-wide markets and territories.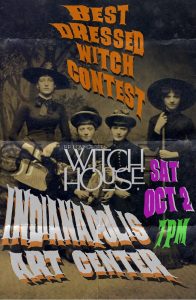 Like many other filmmakers, Easley's interest in film began when he was a young boy growing up on Indy's westside, attending St. Gabriel's and later St. Michael's Elementary Schools in the Eagledale neighborhood before graduating from Cardinal Ritter High School in 1993. While in high school, he and his friends shot video they would edit with two VCRs. "Sponsored by a local business, we came up with comedy skits and you could just hear the kids laugh in the hallways at some of the skits we were doing," Easley recalled. "Some of the teachers thought it was a waste of the school's money. It was just kids having fun with a camera. I learned something about movie making there."
As to why he chose horror as his genre, Easley said, "I grew up around sci-fi and horror films. I have a big love for cinema that I got from my dad when I was a kid. He took me to the theatre for the first time. I saw 'Alien' and that really scared me, watching the monster coming out of the chest. I was four years old. That terrified me. Then on HBO, I saw 'The Elephant Man,' a black-and-white film starring John Hurt, so I have always had this fascination with horror. Growing up, I read comic books and gravitated toward that stuff as well." Besides "Alien," he added "Texas Chainsaw Massacre" and "anything action from the 1980s" to his list of all-time favorite movies.
When it comes to directors he admires, Easley said, "There are so many! I take a bit from each one and try to give them a love letter with my work. I particularly enjoy actors who go on to direct. They can connect to their films in front of and behind the lens. Ridley and Tony Scott, and David Lynch are among my favorites for the gritty, modern, and futuristic worlds they paint."
Emphasizing that directing versus acting "gives me a better chance of getting my ideas out to the world," Easley said, "I think I have surpassed a lot of dreams I never knew were ever possible, such as directing Louis Gossett Jr., and Richard Dreyfuss in a scene, directing Kane Hodder and John Dugan. At this point, my ultimate goal is to be trusted on bigger and better projects to deliver a really fantastic big-budget film one day!" Regarding his acting career, Easily said, "I hope to be more knowledgeable, have more projects under my belt, bigger opportunities and some more money. My ultimate goal is to have led a life rich with opportunities well enjoyed, and friends and loved ones I have impacted in a positive, memorable way and to be comfortable until the end."
Concluding our conversation, I asked Easley what he hoped audiences will take away from his films. "I want people to think a little deeper about the hidden, dark corners of their minds, where the unknown and supernatural things that go bump in the night live!" he exclaimed.
Proceeds from the October 2 premiere, for which tickets still remain, will go toward film expenses. To pique interest, I asked Easley to provide a synopsis of the film, which he later emailed me. It reads "Graduate student Alice Gilman is running from an abusive past. She seeks refuge in the infamous Hannah House, a historic home with an ominous past. Determined to prove the possibility of alternate dimensions, she unknowingly unlocks a gateway to unimaginable horror. Facing a series of bizarre and violent events, Alice is plagued by nightmarish dreams of these evil entities. Trapped between the 4th dimension and reality, the diabolical truth is revealed as Alice fights for her sanity and her very soul. Based on the H.P. Lovecraft's short story 'The Dreams in the Witch House,' WITCH HOUSE blurs the boundaries between reality, dreams…and the beyond."
For $15 tickets to the Indianapolis world premiere of "Witch House," click here.