Joel Kirk, CEO of Discovering Broadway, is still basking in the glow of his organization's successful execution of an artist's retreat for the creative team of a stage-musical adaptation of the hit 2006 film "The Devil Wears Prada" starring Meryl Streep and Anne Hathaway. The event began on February 7 and lasted seven days at the posh new Hotel Carmichael.  in Carmel.
A Carmel High School and Ball State University graduate, Kirk is a New York-based producer-director, who founded the nonprofit Discovering Broadway in 2019. Its purpose is to provide Central Indiana residents with a behind-the-scenes look at a Broadway show during its incubation period. For the artists who participate, the intensive retreat provides them with the means and a safe space to collaborate and develop, without distraction.
I first wrote about Kirk in this column in October of 2019 when Discovering Broadway was just getting off the ground, so it was a unique pleasure chatting with him the other day on Zoom from his downtown Indy home. Having left NYC last fall to quarantine with his family here, Kirk regularly returns. Coming off the success of his organization's most recent triumph, he is already looking forward to the next show, of which there are about eight in the pipeline.
Now that the dust has settled from Discover Broadway's first artist retreat, Kirk has had a chance to reflect on the achievement. "It felt surreal. Someone said the best show you have ever seen is full of surprises. If something meets your expectations, you are content. There was a week of really neat surprises. During the event, they constantly complimented our community. When someone comes to Indiana and spends only nine days and can't stop gushing, it allows you to see it through their eyes in a beautiful new way," Kirk said proudly. He added, "Everyone was blown away. Indiana is renowned for its top-notch educational programs and what comes with that is community support. Hoosiers want things to work. We desire for the shows that come through Discovering Broadway Inc. to succeed. We are excited for the rest of Broadway to experience this musical."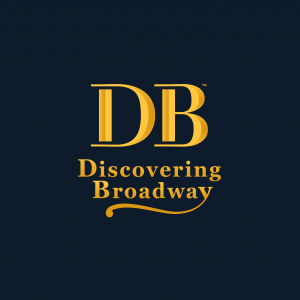 With Kevin McCollum ("Rent," "Avenue Q," and "In the Heights") serving as the producer of "The Devil Wears Prada," the musical's esteemed creative team includes Tony Award-winner Sir Elton John ("Billy Elliot," Disney's "The Lion King"), Singer-songwriter Shaina Taub ("Twelfth Night" at The Public Theatre) who is writing the lyrics, Nadia DiGiallonardo ("Waitress," "Pippin") as music supervisor, choreographer James Alsop, who is known for her work with Beyoncé and Unbreakable Kimmy Schmidt, and director Anna D. Shapiro ("August: Osage County," Larry David's "Fish in the Dark.")
"The retreat  allowed this great confluence of things for the producer Kevin and that whole creative team. They all went through a personal sacrifice to travel and leave families and loved ones and leave their comfort. And once they got to Indiana, they realized they were in good hands and that's exactly what we wanted, for people to feel safe and valued." said Kirk who emphasized that DB went to great effort to ensure that precautions were taken to protect the participants from COVID-19
What audiences will see when the show ends up on Broadway may or may not be the same content that was experienced by the 30 people who attended each of two presentations held for DB subscribers at Feinstein's at Hotel Carmichael, the upscale nightclub bearing the name of entertainer Michael Feinstein who is the artistic director of the nearby Center for the Performing Arts. "Each event was 100 minutes long, featuring never-before-heard music from the new musical which, in some cases, consisted of songs written that very morning," said Kirk.
Regarding the creation of the show's music, Kirk confirmed that Sir Elton John did not attend, but was represented by his husband David Furnish, who participated on Zoom. When asked to describe his music, Kirk said, "Sir Elton is at his best and Shaina Taub, who is writing the lyrics, is the first female songwriting collaborator he has worked with." According to Kirk, Sir Elton's spouse Furnish "is truly an artist. Actually, a director. He helped demystify the process for Sir Elton who cannot write without the completed lyrics. He writes songs in 24 hours. He waits until he sees it and its cinematic, atmospheric and environmental qualities. He knows the moment he is in and then he plays it and he gets his band and they record a couple of takes and it's done. Whether it is 'Billy Elliot' or his own greatest hits, that's how they were written."
"What about the tone of the script?" I asked Kirk, who replied, "It is about 'face pressed against the glass' and 'finding your family against all odds.' Everyone remembers being young and ambitious. It's challenging and beautiful and everything in between."
For those curious about how closely the musical will follow what, for some, has become a cult film, Kirk said, "Musicals are constantly changing, so this answer constantly changes. 'The Devil Wears Prada' team is adamant about finding surprising new storytelling moments that enhance the theatrical experience."
"The Devil Wears Prada," the musical, is scheduled to open in the summer of 2022 in Chicago at the James M. Nederlander Theatre. 
For more information about Discovering Broadway and its programs, go to discoveringbroadway.org.