Having recently profiled singer, recording artist, booking agent, and talk-show co-host Lee Lessack, I determined I wanted to learn more about Robert Bannon, who co-hosts "Quarantine, Cabaret, and Cocktails" with Lessack. The show, which can be accessed on Facebook and YouTube livestreams each Thursday at 7:00 p.m. ET, features guests from Broadway, film, TV and the music industry. The duo also co-hosts the weekly "The Broadway Cast Reunions Series," which livestreams every Wednesday at 8:00 p.m ET on the same platforms.
Bannon, a graduate of The William Esper Studio Conservatory and Julliard Prep in Manhattan, has been singing since he was 12 years old. Prior to the pandemic, Bannon regularly traveled the country performing his one-man show "Unfinished Business." A chronicle of his life, Bannon detailed his journey, which began at Julliard, to giving up the entertainment business altogether, to becoming a teacher and ultimately returning to his first love, performing. The themes that run through Bannon's life are his struggle, overcoming fear, and meeting challenges head on.
During a Zoom interview with Bannon from his home in Fort Lee, New Jersey, I learned more about his role as an educator. A fifth-grade teacher at Horace Mann Elementary School, Bannon said, "I know the struggle of education. I had the hardest time graduating college. Education is truly the way to freedom and the way out. I am so grateful for my education and the life it has afforded me." Bannon works in the North Bergen School District in New Jersey that is 93 percent disadvantaged and with students who are first generation Americans. "It is an honor and privilege to teach the students and such a joy," he said. "I am incredibly lucky to have both of my careers intertwined." Bannon has been a teacher for 12 years.
"How have your student influenced you?" I asked. "They have literally made me a better performer and actor. You put on a show every day," said the actor, who has appeared in Saturday Night Live sketches for the past four seasons.  "They also keep me young. Seeing the world through their eyes is so encouraging. They don't see race, gender, economic equality; they just see good. This is a lesson for all of us."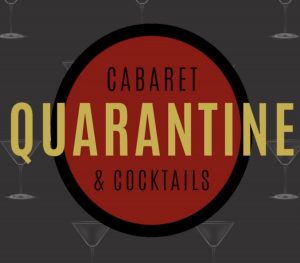 When it comes to stage performances, which is nonexistent these days, Bannon has made good use of his time in quarantine. This spring, he will release his debut album titled "Unfinished Business," which consists of two original songs and 11 standards from the Great American Songbook. The album, which was recorded in Bannon's home studio, was produced by Lessack, who owns and operate the independent label LML Music. The album's first single is "From a Distance," Bannon's rendition of the song that Bette Midler made famous.
Regarding "Quarantine, Cabaret, and Cocktails" and its impact on him, Bannon said, "It has been huge. I never thought I would get to host a talk show, but I love them. I grew up with them all, from Carson to Rosie to Oprah. The idea that I get to talk to people I admire and be the fan's representative has brought me so much joy. I have met the most amazing people. Some are now my friends. It's really opened a lot of doors for me that I did not think were possible."
As far as audiences who enjoy "QC&C" and the stars who appear on the show, Bannon said, "We want it to be a safe space for artists and patrons to meet up and get to know each other, provide some exposure, a few laughs, and help people get through this rough time we are all in. I like to think of it as having a drink together in our collective living room."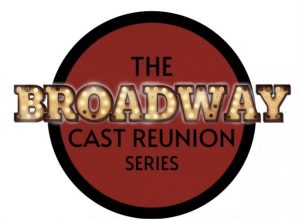 When I remarked about his obvious and undeniable chemistry with his co-host Lessack, Bannon said, "He is a visionary who saw the growth of "QC&C" before I could ever dream it. He sees potential and has an eye for what audiences want. He has encouraged and supported me from the first day we met. In this past year of doing over 45 shows, we have never argued. We respect each other and let each other shine. When he succeeds, I succeed and vice versa. I am also happy to be a part of LML Music Presents and even more happy to have him as a friend."
Wrapping up our chat, I asked Bannon to summarize how he hopes he will be remembered one day. "As expressed in my album's title 'Unfinished Business,' I hope my long, hard road to tackling my life will inspire others. Everyone has something they are scared to do, but I hope they learn from my example and just do it. I love show business, fame, followers, and residual checks as much as the next person, but I hope my legacy will be about the people I have touched. I hope it's about my family, friends, the students, the people I love and the humanity we shared together. At the end of the day, those are the things that matter"
For more information about Robert Bannon, visit robertbannon.com. "Quarantine, Cabaret, and Cocktails" and "The Broadway Cast Reunion Series" are both livestreamed on Facebook and YouTube.
.