Near the end of November, I spent four days in New York City, where I saw three Broadway musicals. With pleasant memories still fresh in my consciousness, I was enthralled with "La Vie on Broadway" presented by Dance Kaleidoscope here in Indy. I attended Friday's performance of the concert, which runs through Jan. 12 on the Upperstage at Indiana Repertory Theatre.
Act 1 consisted of a series of pieces of titled "Give My Regards To…" choreographed by artistic director and dancer Stuart Coleman. DK's creations were set to songs from the musicals "Oklahoma!" "Hamilton," "Rent," "Hair," "The Last Five Years," "Les Misérables," and "Dear Evan Hansen." I was particularly captivated by these pieces because I had seen every show represented. Most recently, I saw the touring production of "Hamilton" in Indy and "Hansen" and the "OKLAHOMA!" revival in NYC.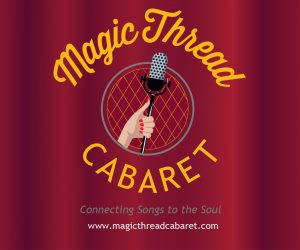 I can still picture the original choreography for each of these shows due to their originality, but to experience Hochoy's and Coleman's takes on these mostly iconic show tunes gave me an appreciation for each of the artist's singular capabilities. Coleman choreographed "The Room Where It Happens," and "Burn" from "Hamilton," "Goodbye Until Tomorrow" from "The Last Five Years" and "You Will Be Found" from "Hansen." Hochoy's pieces were set to "Oh, What a Beautiful Mornin'," from "OKLAHOMA!" "Without You" from "Rent," "Bring Him Home," from "Les Misérables," and "The Flesh Failures/Eyes Look Your Last/Let the Sun Shine In (Medley)" from "Hair."
Coleman's obvious talent for choreography, under the tutelage of master teacher Hochoy, was revealed in his inventive pieces, reflecting his own gifts as a dancer, whose athleticism, personality and musicality always stand out. I especially enjoyed his uplifting interpretation through dance of Benj Pasek's and Justin Paul's hopeful "You Will Be Found," about friendship, understanding and support. Based on what I saw in this concert and past ones in which Coleman displayed his work, it is easy to predict that one day he will make a name for himself as a choreographer when he ends his performance career.
As far as the work of the master, Hochoy, once again, his pieces reflected his deep perception, sensitivity and understanding of the human condition. Particularly moving were Emily Dyson's and Aaron Steinberg's performance in "Without You," and  Kieran King, showing star power in his exquisitely dramatic solo performance in Claude-Michel Schönberg's prayerful entreaty "Bring Him Home." King was simply magnificent.
Act 2 saw a revival of Hochoy's "Piaf: A Celebration"which I consider one of his masterpieces, partly because I am a huge Piaf fan and dearly loved how he paid tribute to her music so eloquently. The piece was first presented at the 2011 IndyFringe Festival and later presented during DK's 2017 season. The sights and sounds of Paris abounded in "La Goualante du pauvre Jean," the first piece featuring the entire company. The magic continued through eight additional Piaf classics, right to the end of "La Foule." It featured the very appealing  Aleska Lukasiewicz, along with the company, as they waltzed, dressed in Cheryl Sparks's elegant formal wear, and then danced to two of Piaf's most well-known songs "La Vie En Rose," and "Non, Je Ne Regrette Rien." Proof that Piaf is still relevant is the current use of the latter song in a Dove Chocolate commercial.
The combination of Guy Clark's and Spark's  costumes and Laura Glover's lighting always makes for a theatrical experience that is a cut above and this concert was no exception. Frankly, their work matches the quality of anything I have seen on Broadway. No question about it.
With my recent sojourn to NYC still very much on my mind, I was thoroughly captivated with how successfully Coleman and Hochoy beautifully illustrated the lyrics of the chosen show tunes and the overall energy and glamour that the Great White Way embodies and represents. Coupled with the Piaf piece showcasing the singular vocals of the incomparable chanteuse, the concert, certainly one of DK's all-time most entertaining, kicked off my 2020 performing arts calendar with a resounding bang.
For tickets and information about "Le Vie on Broadway," visit Indiana Repertory Theatre box office at irtlive.com.