In an effort to comprehensively cover the performing arts in Central Indiana, I try to, at least, be aware of every company and organization presenting them, even if it is not possible to attend every single show. Occasionally, however, one will elude me and such is the case of The Genesis Theatre Company. Having recently discovered them, I made a point to see one of their productions, "A Silent Night in Harlem," on Sunday at Marian University Theatre.
Genesis, the brainchild of Sherri Brown-Webster, is a faith-based, avocational theatrical organization that specializes in bringing biblical stories to life. Brown-Webster also wrote and directed "A Silent Night in Harlem." The group and play came to my attention by way of Sarah Daniel, a cast member of "Les Chanteuses," a production of Magic Thread Cabaret, which will run February 7 through 16 at Fonseca Theatre Company's Basile Building. Daniel is active in Genesis and plays a leading role in "A Silent Night in Harlem."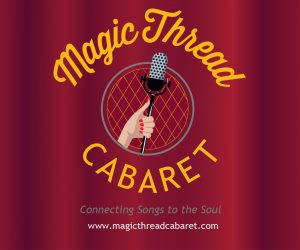 The play, a comedy-drama which is set on Christmas Eve in Harlem in 1955, is about Dorothy Mae Bohannan (Cherie Rivers), a washer woman who migrated from Yazoo City, Mississippi in the 1920s, during a period known as the Harlem Renaissance. Dorothy, a devout churchgoer and widow, lives with her three adult daughters Cora Lee (Barbara Lowery), Gertrude (Kealy Miller), and Anniebelle (Bettina McCloud), all of whom are single. A friend to the family and regular presence in their home is their neighbor Mabel Ernestine Jones (Daniel). During the first act, it's established that the church and her faith and family mean everything to Dorothy and raising her daughters with Christian values is a high priority. Neighbor Mabel, on the other hand, though tolerated by her good friend Dorothy, lives with a hustler and gambler, Big Jim, and takes pride in being a free-wheeling non-believer.  As all the woman engage in spirited dancing to celebrate the holiday,  their revlery is interrupted with the arrival of Josephine Beasley (Britney Morrisey) and her daughter Priscilla Jean (Alexandria Geter) from Yazoo City.  Josephine is there to onfront Dorothy about something from her past that will change things forever for her and her family.  Ultimately with its overriding themes of love, joy and forgiveness, the play is consistent with the true message of Christmas and ends on a high note.
Standing out for not only her comedic performance as flamboyant and worldly Mabel, Daniel also shined singing a song that showed off her formidable stage presence. Turning in solid performances were all the other members of the cast, who also showed comedic talent as they delivered Brown-Webster's frequent and hilarious one-liners.
As far as her direction, Brown-Webster did an admiral job and deserves credit for assembling a creative team that gave this community theatre production some professional polish. As far as her script, with its very brief second act, it might have been more effective had the story been further fleshed out. Hopefully, the often-touching play, which shows such wonderful promise, will undergo further expansion.
Regarding The Genesis Theatre Company, I have to say how thoroughly impressed I am with the group and its success with such an ambitious undertaking. The primarily African-American audience was thoroughly engaged and supportive as well. It was a reminder, however, of how segregated audiences in Indy still are, at least when it comes to the arts, and why I am pleased to have this opportunity to spread the word about Genesis. It's making a valuable and positive contribution to the cultural life of Central Indiana and deserves wider support. If the arts have the power to bring us all together, then Genesis is truly an ideal conduit.
For tickets and information about The Genesis Theatre Company 2020 season, go to genesistheatrecompany.com.