Try as I may, I can't recall ever having seen a musical with spousal abuse as one of its main themes, but then again, I am certain I have never seen one in which actual pies are made on stage either. But "Waitress" isn't exactly your typical musical. Presented by Broadway in Indianapolis, the national touring production, which I saw Tuesday, is playing at Murat Theatre at Old National Centre in downtown Indianapolis through April 28.
Created by a trailblazing all-female team, the showht features original music and lyrics by six-time Grammy®-nominee Sara Bareilles, a book by renowned screenwriter Jessie Nelson, choreography by Lorin Latarro and direction by Tony Award®-winner Diane Paulus.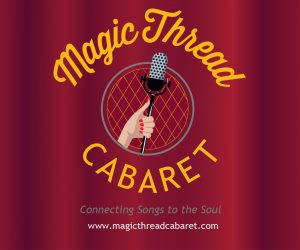 "Waitress" tells the story of Jenna, a gifted pie maker who works at Joe's Diner somewhere in the South. Deeply dissatisfied, she yearns for an escape from her small town, unhappy marriage and blue-collar existence. A baking contest in a nearby county and her new doctor may offer a fresh start at a new life, but Jenna must gather the confidence and self-esteem she needs to empower herself to make a change.
Featuring a superb cast, "Waitress" stars Christine Dwyer as Jenna. I had seen Dwyer previously as Sylvia in "Finding Neverland" when it played in Chicago and here at Clowes Hall. I knew what to expect in terms of her acting and vocal abilities, but was duly impressed with her transformation into Jenna, the kind-hearted, vulnerable waitress, who finds her voice and the courage to end her victimization. Dwyer's rendition of the show's most well-known song, the gut-wrenching "She Used to Be Mine" was a highlight of the show.
Effectively playing Earl, her angry, disturbed, abusive husband, was Jeremy Woodard. In possession of exceptional vocal abilities, Woodard really stood out in his duet with Dwyer of "You Will Still Be Mine."
Steven Good played Jenna's handsome, likable gynecologist Dr. Pomatter, with whom she engages in an impulsive affair. Good was also effective in his role as the confused and conflicted married lover, playing with fire by sleeping with his patient. Also displaying an outstanding voice, Good shined with Dwyer in their duet of "It Only Takes a Taste." I might point out that this song and others in Bareilles' uplifting score featured arrangements with great harmonization.
Terrific in supporting roles were Ephie Aardema as Dawn and Maiesha McQueen as Becky, two of Jenna's supportive fellow waitresses, both of whom, like her, dream of love and a better life. Both excellent comediennes, the two performers also excelled at singing.
Providing the script's comic relief, which allowed him to steal the show, was Jeremy Morse as Ogie, an American Revolution re-enactor who meets Dawn online and proceeds to pursue her. The moment he stepped on stage, Morse grabbed focus with his character's wacky idiosyncrasies and mannerisms, all of which displayed his extraordinary talent for broad, over-the-top physical comedy. A combination of Jerry Lewis, Donald O'Connor and Mary Katherine Gallagher of SNL fame, Morse held the audience in his hand, endearing them to him with his outrageous antics.
Also making the proverbial most of a small part was Rheaume Crenshaw as Nurse Norma, who delivers wise-cracking one-liners that brought down the house.
Reminiscent of other musicals such as "Cabaret," the six-piece band was on stage throughout the show, led by music director Robert Cook that wonderfully interpreted Bareilles' pop/country-flavored score.
Also adding a clever approach to staging was the seamless use of chorus members to move furniture and props and engage in the show's action.
At the moment near the end of the show when Jenna finally stands up for herself, the audience erupted in cheers and applause. Looking around, I noticed it was the women in the audience who seemed to be most affected. Considering the show celebrates friendship, motherhood and empowerment, it was no surprise. It occurred to me, however, that the show was preaching to the choir, but hopefully the men left with some awareness that could only serve them in a positive way if they were open to the show's message about what constitutes true love.
Tickets for "Waitress" are available in person at the Old National Centre ticket office, online at BroadwayinIndianapolis.com or by phone at 1-800-982-2787.