Back on August 1, I attended a farewell gathering at the Indianapolis Artsgarden for David Lawrence, outgoing president and CEO of the Arts Council of Indianapolis. While there, I was introduced to James M. Johnson,  CEO of the Indianapolis Symphony Orchestra. I was immediately struck by his affability. After I asked him if I could do an interview with him, he agreed without hesitation, handed me his business card and encouraged me to contact him.
Johnson took over the ISO after serving for seven years as the president and CEO of the Omaha Symphony. Prior to that, he was the CEO of the New York Pops for ten years. A former double bass player, he was previously the director of operations for the Orchestra of St. Luke's in New York City, and general manager of the Martha Graham Dance Company, also in NYC. Johnson is a Seattle native and has a master's degree in arts administration from Southern Methodist University. After reading his bio, I was immediately struck by the breadth of his resume as an arts administrator. Having served as one myself previously and now currently as managing director of Magic Thread Cabaret, I have an affinity and appreciation for the skills and talents of those who lead not-for-profit organizations.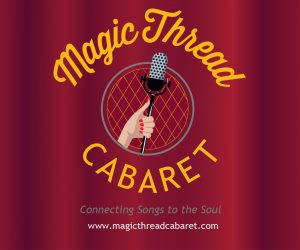 Eventually, I sat down with the genial and easy-going Johnson in his office at the ISO's West Washington Street headquarters. Herein is an edited transcript of our extensive conversation.
You and David Hochoy go way back, don't you? Was he in the company when you were at Martha Graham?
We knew each other way back when. He was rehearsal director when I started with the Graham Company back in 1988. Two or three years we overlapped at Graham and then he came to Indianapolis. I remember, to this day, how ecstatic he was to be given the appointment of artistic director of Dance Kaleidoscope. He was just beaming that day. We were so excited for him. It was really a dream for him as a choreographer, as someone who was a leader, a visionary, to get that opportunity. He was at Martha Graham's side for many, many years, bringing her choreography back to life and putting it on the dancers. For him to have the opportunity to do his own choreography and to have his own company were really a dream come true.
Have you followed David's career?
Oh yes, from afar. I believe I visited here once. Way in my distant memory, I remember Pascal Rioult and Joyce Henning (choreographers) came here in the late 90s and I came with them. Pascal was setting a piece for the company. I thought Indianapolis was terrific, even back then. I was such a New Yorker. I had no idea I would ever leave Manhattan, but I could see that David was thriving here. He had a beautiful home, which of course, all of us who were living in closets in New York could only dream of (Laughs). To see how excited he was to be creating here in this community and making art. It had its appeal even then.
Does Omaha bear any similarities with Indy?
I think Omaha, in many ways, has some of the spirit of Indianapolis. It is a neat community for the arts and culture.
Dance Kaleidoscope recently performed there, didn't they?
I brought David out. I knew I was coming here and when he was there, I knew I would see him soon. The story goes, without making it to too long-winded, when I was at MG, one of my responsibilities was sending out the scores to orchestras to play when the Graham Company would travel, which was infrequent because by that point, we were mostly using taped music. I went down to the music cabinet and there was Aaron Copland's score in his handwriting for "Appalachian Spring." So, having a music background, I was just amazed by the musical scores she commissioned and the composers, such as Samuel Barber, Menotti and many others. So, some time ago, I had the idea that it would be great to have the dance company perform "Appalachian Spring" with a symphony orchestra. It was a long process of making that music available for orchestras to play with a dance company and Omaha was the third orchestra to do so and really, the first to work with a professional company, Dance Kaleidoscope. It took several years of planning because it had to be part of our season and we had to get permission for the choreography, the costumes, the set and make it all come together. I understand it was one of the highlights of the season in Omaha. People are still talking about it. I would love to do things like that here. I know DK has performed with the ISO before and I think there are many more possibilities to continue that relationship. They have done "Scheherazade." here. They have done "Daphnis and Chloe," the Ravel score with the orchestra. David is incredibly musical and responds to music in his choreography, so it makes a lot of sense to try and pair what he does with the music the orchestra plays.
How long have you been in town?
Since April.
How did you and the ISO find each other?
I have known about the ISO for many years. Jack Everly (ISO Pops conductor) and I have worked together numerous times. He has been to the New York Pops and the Omaha Symphony as a guest conductor, but really, I got to know Jack when he was the conductor of American Ballet Theatre and, at the time, they performed some of Martha Graham's choreography, so even in my first job as a professional arts administrator in NYC, I got to know Jack.
Then you know Ty Johnson (ISO director of pops programming and presentations) as well?
Of course. I watched Ty. I remember, to this day, when Ty first said he was working on this project "Yuletide" way back in the 80s. Of course, it had been going for a while, but then Jack and Ty used their incredible creativity and imagination to make to make it something completely unique. Having watched "Yuletide" evolve over the years is fascinating. So, when I went to Omaha seven or eight years ago now, one of the things they were trying to do was replicate the success of "Yuletide" in Omaha.
Have they succeeded?
They are on their way. You need to invest in a beautiful product and by that, it needs to look and sound first-rate, so you need to invest in quality arrangements, beautiful production design, and top performers. We began to do that in Omaha. We began to make that investment and went from five performances to ten performances there.
I have always thought that "Yuletide" productions reflect Broadway quality.
The difference is that on Broadway, you would see this with an 18-piece orchestra and here, you have this full orchestra making this glorious music come alive. That is what we have over anything you'll see on tour or on Broadway because you are enveloped in the sound of a symphony orchestra.
I see that you also have experience in a symphony playing scores while films are screened.
It reaches a segment of the audience who never thought they would enjoy symphonic music and yet, they attend cinema every weekend. They are watching a blockbuster film and not necessarily realizing that what makes that film so terrific and appealing is the symphonic score playing underneath. I know people personally who really come into their own as classical music fans because they were introduced to the sound through film. On the other hand, that is not why we do it. We do it because it is first-rate music presented really well and it is both entertaining and energizing for audiences.
How do you make the concert hall less intimidating for those who might be uncomfortable for whatever reason?
We hope to cover the spectrum of audiences in terms of providing engagement and entertainment opportunities for the very littlest children to those in every part of the community and introduce them to music in any way possible. But you are right. The theater, as beautiful and welcoming as we try to make it, can be a little imposing. Our team is dedicated to providing encore customer service at the ISO and that is making sure we are welcoming patrons and going above and beyond to make them feel truly at home.
Your background indicates that you have an awareness of issues surrounding diversity.
New York is much more of a multicultural environment just by its nature. There are people from so many backgrounds crammed together in a small space that you have to become tolerant of everyone's culture and find ways to appreciate it and that includes different aspects of American culture, whether it is Latin American, African American and yes, I probably have more experience with that personally, but I am impressed with what the orchestra does, particularly with the efforts with the Metropolitan Youth Orchestra. I think there are a record number of kids participating this fall from the MYO from all sorts of backgrounds. We are always focused on making music at the highest level, whether it is the ISO or the MYO, but we are also providing opportunities for kids from every walk of life to participate together. A couple of years ago, we formed a leadership group of the kids called the "League of Leaders." They came up with that name and they are the governing student body of this group and have invested so much energy and ideas on how the MYO can evolve in a new direction and a new dimension. I am so excited by that opportunity in and of itself. The MYO came with us to D.C. when we went to the SHIFT Festival of American Orchestras this spring and it was sensational. They got an opportunity to play on the Millennium Stage at the JFK Center. To play at the Kennedy Center was an incredible experience for our musicians and for the kids, it was life-changing. I love when we can provide that kind of experience for those kids. We need to provide equity and equal footing to everyone from every walk of life, but when you approach those issues, you have to make sure it is done authentically and with legitimate resources of the orchestra. You have to live that culture. Symphony orchestras have a long way to go and we know that.
What is your response to complaints from those who resist classical music because it is too white European?
We also have to make a commitment to play music that is contemporary and that might represent a diversity of composers, as well as performers of different backgrounds too.
How do you replace older audiences?
We have seen an upsurge in attendance for our classical offerings and I must say, part of it is by attracting students to make the classical concerts accessible and affordable.
Do the Happy Hours work?
The Happy Hours are also very successful. They introduce Millennials to the idea of attending the ISO.
We are not only engaging them with their music, but engaging with them socially by providing them with opportunities to get together to be with their friends and experience the orchestra as part of a larger night out. So we have plans to make Hilbert Circle Theatre more inclusive in embracing people who are looking for fun.
What are your short-term goals?
I am thrilled to have succeeded Gary Ginstling, who is a colleague and friend for many, many years. Gary has done a remarkable job of making the ISO poised for growth to serve more generations of audiences. He did a marvelous job, so I am pleased to have succeeded him. My immediate issues are two things: That we make an impact in every program that we do and that those programs are sustainable by way of ticket sales and fundraising to support the mission of the ISO. Those are my immediate challenges. To make sure we are in good financial shape to accomplish what it is we want to do and to make sure that everything we do is having an impact and making a difference in the community. And really making music at the highest level.
Long-term goals?
Longer term, we'll be involved in planning. Right now, we are nearing the end of a plan that Gary's team instituted and we will be taking a look at that. It was basically a five-year plan, so it's time for us to be thinking about the future and I promise you that it is going to involve community. It's going to involve engaging a broader audience and it's certainly going to involve making the ISO provide more presence on the stage locally and nationally and internationally.
I am sure you got a taste of it when you were at the Kennedy Center. There was a time when the ISO toured the world and was known internationally.
You bet. When Raymond Leppard (ISO Conductor Laureate) was in charge, the ISO toured around Europe.
Do you plan to spend a lot of face time in the community?
I think it is so important that the artistic leaders, Krzystzof (Urbanksi) and Jack (Everly), be the face of the ISO and out front, but it is important as well that I make connections and for me, the past few months have been a learning experience of getting out in the community and seeing how it works.
Have you been well received in Indy?
It is so welcoming. That is so appealing. That is one of the things that attracted me to Indianapolis. I knew there would be strong values. At the end of the day, we don't have oceans and mountains to gaze upon. We have to gaze upon each other and we have to support institutions that bring us together
Do you think the arts can ever be on an equal footing with sports in Indy?
Indianapolis made a conscious effort to identify the city with sporting events and sports culture and I think the same could happen with arts and culture as well. I think we are certainly pulling our weight as far as having a major art museum, a major orchestra and a strong repertory theatre company.
Have you seen many of the local arts organizations products, small and large?
Oh yes. The Eitlejorg is one of the leading museums of western art and of course The Children's Museum is unparalleled. I think we are world-class citizens in terms of arts and culture.
Does the ISO seek to serve all of Central Indiana?
We are here to serve the greater community and find out how can we be of service to different parts of the community, whether it's having a footprint at the Palladium or the nightly success of Symphony on the Prairie in Fishers. That is not to be underestimated. That is a tremendous summer home for the orchestra and it is going 37 years strong now, so we don't see ourselves as only being situated at Hilbert Circle Theatre. On the other hand, the Los Angeles Philharmonic is in the worst car town in the country. It takes hours to cross town and yet, they are a behemoth among cultural organizations and able to attract a broad and diverse audience. Partly, it's because they have made a conscious effort to offer both high culture at Disney Hall and then go to the Hollywood Bowl, so they are trying to reach the broader community a breadth of programming that says "Come and enjoy the L.A. Philharmonic on your own terms. We have something for you." And I think the ISO can do the same.
Can the ISO be all things to all people?
We can make an effort at it. We can't be successful at all of that, but certainly there is nothing to say that we shouldn't try.
What programs would you like to see that are not already in place?
I am too new to say, "We should do this or add that." What attracted me to the ISO and what I can say with some certainty is this is the most versatile orchestra of any of the major orchestras in America, so we are not afraid to try having an indie rock band with an orchestra playing a major motion picture or score while the film is being shown or working with baby-boomer rock acts at Conner Prairie. I love the fact that we try to reach audiences with different programs and I expect we'll be doing more of the same kind of thing. My value and what I want to make sure with all of these things is that we are doing it with artistic integrity and that we are being authentic to engage the audience and never doing things just to make a token gesture. So, we will continue to serve that broad audience.
How does it benefit the ISO when it doesn't play in any of the Symphony on the Prairie concerts in August?
Yes, the ISO is not out there every night, but neither does the L.A. Philharmonic play every night at the Hollywood Bowl. So, those efforts at Conner Prairie are supporting our work during the rest of the season, so it is a financially important income stream for the orchestra and when the ISO is not playing, we can talk about why you should come and hear this or that program. And I hope that no matter what we present at SOP, that it comes with the same idea of being entertainment and accessible to audiences of all ages, in an environment that is family-friendly and nurturing and fun and enlivening. I think that is part of the ISO brand. You look at "Yuletide" as an example. That is a product and a platform for the orchestra to play to every age group and people from all different backgrounds.
How are you at fundraising?
I have been at it for thirty years. It's about building relationships, fostering trust, remembering that people don't give to things. People give to people. I want the passion for what we do to be infectious and I can share that spirit of accomplishment with people who have the means of supporting those ideas and those ideals. I love fundraising because I enjoy people. You are in the wrong business if you don't enjoy that aspect. You have to invest yourself. I make a financial commitment to every organization where I am employed and it is my biggest financial commitment in philanthropic dollars. I am a donor too. I am absolutely invested in this organization. It is easy to ask for money because I believe in it. I have drunk the Kool-Aid (Laughs).
As a recent arrival on the Indy arts scene, what do you have to say to my readers?
I hope they will introduce themselves to me. I love meeting people. I love finding out what they enjoy about Indianapolis and I love to know what they find when they experience the ISO. Does it provide entertainment? Does it provide them solace? Does it elevate them? Why do you enjoy the ISO and if you are not enjoying it, why not? So reach out. I would love to hear from your readers.
For tickets and information about the Indianapolis Symphony Orchestra 2018-2019 season, call (317) 639-4300 or visit indianapolissymphony.org.