I had the pleasure of chatting briefly Thursday evening with singer Chris Mann after his concert at Butler University's Howard L. Schrott Center for the Arts. I first met him in 2013 after his very first concert following his fourth-place win on the NBC-TV reality show, "The Voice." Then, I reviewed "The Phantom of the Opera," in which Mann played the title role at the Murat Theatre in 2016. Afterwards we visited onstage where I met his wife Laura who was also in the show. During our short visit Thursday, I remarked to the approachable Mann how much he had grown as a performer, particularly in the area of showmanship and certainly, versatility.
Accompanied by his splendid pianist and music director, Nikko Ielasi nd local trumpeter Dan Golando, another accomplished musician, Mann shined in a performance notable for the variety of music genres represented in his diverse set list. The opera-trained Mann, who possesses an extraordanary vocal power and range, showed he is as capable of singing everything from show tunes to pop. His vocal dexterity even extends to songs from the Great American Songbook with R & B and hip-hop stylings—some of which will be on his forthcoming new album "Urban Songbook."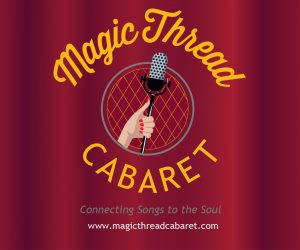 Playing to a (surprisingly) partially filled house, the telegenic, easy-going Mann showed a self-deprecating and droll sense of humor as he bantered with audience members seated in the front rows of the hall. Mann also shared details regarding his career and his personal life, such as the fact that he recently had a son, Hugo.  The concert which, sans intermission, lasted 90 minutes, seemed more like cabaret than a concert, probably due to the medium size of the Schrott Hall, a space with an intimate feeling.
In a program filled with something for everybody, my favorite songs in Mann's concert included his rendition of "Pure Imagination" from "Charlie and The Chocolate Factory," "When I Fall in Love" with a stunning solo performance by Ielasi," Bring Him Home" from "Les Misérables," "Roads" from his debut album of the same title, "City of Fire," a compelling song about a friend he lost on 9/11 from his second album "Constellation," and Leonard Cohen's "Hallelujah."
For his encore, Mann sang "Music of the Night" from "Phantom" which he joked about singing 700 times while on the road with the national tour for two years. He couldn't have chosen a more fitting conclusion to a concert that showcased a multi-dimensional artist whose future as an entertainer is beyond promising.
Evidence of that was in the news that Mann shared at the concert. He announced he will join an all-star cast of vocalists from "The Voice" for a six-month residency of a show that will be staged in a brand new theater at the Hard Rock Hotel & Casino in Las Vegas. "The Voice: Neon Dreams" opens this spring.