Last summer I was invited to participate in The Phoenix Theatre's Annual Pitch Night to  hear a description of  plays that were being considered for the current season and give them scores that would help the theatre decide what to stage. Of the various plays pitched. it  was"The Golem of Havana" that intrigued me most, and one I scored highly. I was drawn to "Golem" because the work combines Jewish and Cuban music and culture.  I have an affinity for the former and because I am a Latino, the latter naturally interests me.
Happily, I was not disappointed Saturday when I saw the chamber musical with book by Michael Hausmann, music by Solomon Lerner and lyrics by Lenschiff. Receiving its Indiana premiere, the show, directed by  the inimitable Phoenix founder, Bryan Fonseca, runs through July 17 on the Livia and Steve Russell Stage at the Phoenix.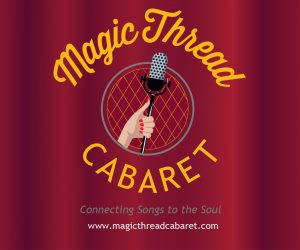 Before I saw the show, I Googled golem to find out its meaning. I discovered that is is a Hebrew word and that in Jewish folklore a golem is "an animated anthropomorphic being that is magically created entirely from inanimate matter. " At the beginning of the show a young Jewish girl Rebecca (Lydia Burke), an aspiring writer-artist who is also the show's narrator tells the story of Judah Lowe, a late 16th century Rabbi who created a clay figure that comes to life to protect the Jews from persecution, but is eventually destroyed after it turns against its creator. Rebecca is the daughter Pinchas  (Eric Olson), a tailor, and Yutka (Lori Ecker) Frankels who fled Hungary and settled in Cuba after the turmoil of World War II.  It's 1958 and the eve of the Cuban Revolution.
Yutka suffers from anger and guilt over having trusted a man who betrayed her and her sister Olga (Betsy Norton) to the Nazis. Idealistic Rebecca who has written and illustrated a small book titled "The Golem of Havana," fantasizes about a golem who will save the Cuban people. She is attracted to rebel fighter Teo (Ray Hutchins) the son of Maria (Teneh B.C. Karimu), the family's maid. Pinchas who yearns for his own shop becomes dependent on seemingly benevolent Arturo (Carlos Medina Moldanado). Actually a government thug, Arturo convinces Pinchas that dictator Fulgencio Batista (Paul Nicely) will make his dreams come true. The  fearful family struggles over whom they can trust and how to balance their compassion towards others with self-preservation. Others in the cast include Wheeler Castaneda who plays military aide Sanchez and Rob Johansen who plays a Nazi and other small roles.
The fast moving, tension-filled action of "Golem" kept me engaged throughout but it was the dynamic, rhythmic music, a combination of Cuban and Klezmer music played by an outstanding five-member band,that I really connected with. The catchy title song, "Yemaya," an entreaty to the African goddess Orisha for help and "The Needle and Thread" a comic duet for Pinchas and Batista, were musical highlights.
Fonseca's staging, which saw the actors seated on either side of the playing area (shades of "Spring Awakening") when their characters were not in scenes and upstage action which illustrated spoken dialogue,  made for some interesting stage pictures and tableaus.
All of the show's actor-singers turned in convincing performances. Each, also possessed fine singing voices but it was Hutchins who really stood out with powerhouse vocals and intense dramatic performance as the fearless and determined young Castro follower and revolutionary.
Designer Bernie Killian's set, with its Spanish-Colonial arched doorways, faux-tile floor and sheer curtains, and Laura Glover's lighting design suggest late 50s tropical Cuba with Emily McGee's costumes also evoking the era.
Playwright Hausmann whose Jewish grandmothers survived the Holocaust has had plenty of  experience with persecution. Two shows that he produced in his native Venezuela suffered harassment from the government of then-president Hugo Chavez. One was viciously attacked. Hausmann has transmitted that history into "Golem" of Havana," an absorbing play that honors hope, familia and sacrifice. It also illustrates how, when fears and adversity beset us, we humans find ways to copes through legends, myths, and prayers to God or other entities.
Tickets for "The Golem of Havana" are $30 per person on Thursdays, and Sundays, $35 per person on Fridays and Saturdays, and $22 for anyone 21 & under. During CheapSeats Weekend, June 22-25, all tickets are $22. Tickets may be purchased by calling the box office at (317) 635-7529 or visiting phoenixtheatre.org. Curtain times for the production are: Thursdays at 7 p.m., Fridays at 8 p.m., Saturdays at 8 p.m., and Sundays at 2 p.m.