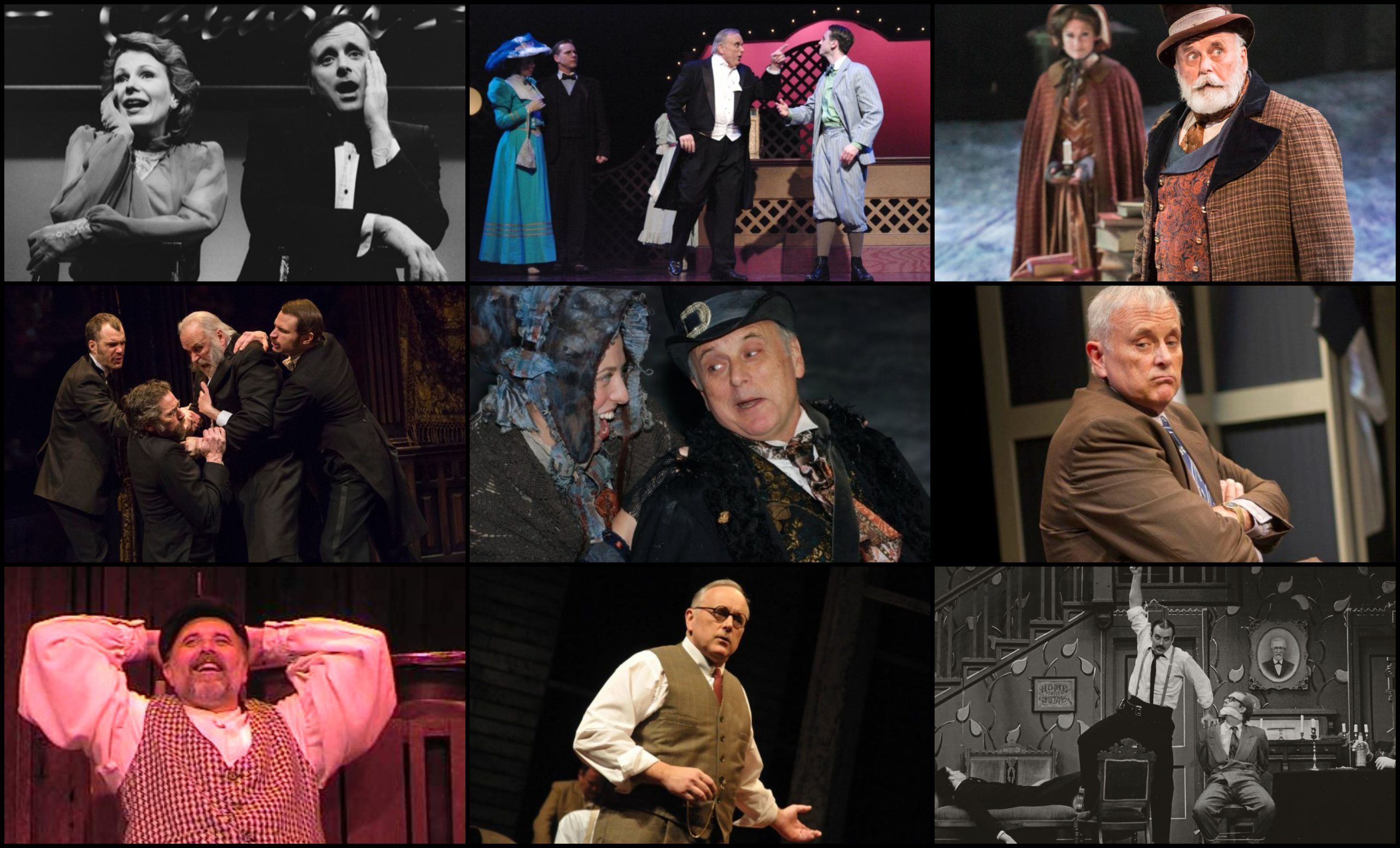 Compared to other markets, there are only a handful of professional actors with Actors Equity union status, who are able to ply their craft full time in Indianapolis. And though there are an abundance of performance opportunities at community and other nonprofessional theatres, Equity actors are restricted from performing with such organizations, unless they negotiate a special contract. One such artist is well-known Indy journeyman actor Mark Goetzinger, who is starring in Catalyst Repertory's upcoming production of "Lanista," written by local playwright, Bennett Ayres.
Last week, I had the pleasure of sitting down with my longtime friend and colleague to discuss his leading role in Catalyst's production and his career, in general. Goetzinger moved to Indianapolis in 1982 from New York City after the late Indiana Repertory Theatre artistic director Tom Haas hired him. "I was supposed to do two shows and then return home, but they said, 'How about the next one?' I'm still here," he said laughing. "It was a show in the IRT's Cabaret. It was a Harold Arlen show. I believe it was called 'Come Rain or Come Shine.' We had more fun in that room. Oh man, we just had a ball." Goetzinger ended up staying the entire season, during which time his son, Ben, was born. He and his wife Laurel were enjoying Indianapolis, so they decided to make it their home.
Acknowledging he feels fortunate to work full time as an actor in Indy, Goetzinger estimated he's performed in nearly 100 productions at IRT, more than 30 at Beef & Boards Dinner Theatre and several at Phoenix Theatre. He's also performed in 13 states and two foreign countries in a career that spans nearly 46 years.
Goetzinger said he's excited to take the stage again, this time in a show written by Ayres, his friend of two decades, who wrote the show some five to seven years ago. Ayres called him and said he'd written a new show and asked if Goetzinger would be willing to do a reading of it. "So, we had a bunch of people over to our house and read it," he said. "It was one night, and I pretty much forgot about it. Then, he called me four months ago and said, 'Hey remember that show we read?' I said, "Vaguely." He said 'Catalyst is doing the show. Would you be interested in playing Harrison (lead character)?' And I said, 'Probably. Send it to me.' Later, I read it and called him and said, 'Yes, let's do it.'"
The play's title "Lanista" refers to "a guy in ancient Rome who trained gladiators," Goetzinger said. "It's about a retired wrestling coach, who now needs elder care, although he won't admit it. And the guy who comes in to help take care of him is one of his former wrestlers. The coach was not the nicest guy, shall we say. He rode his wrestlers hard. And the former wrestler resents him. I don't want to go into it further because it's part of the story you eventually learn. But the former wrestler turns the tables on his former coach and puts him through his paces. But that's not really what the show's about. It's about redemption and hope, and ultimately, about people connecting with each other." As for his employment arrangement with Catalyst, Goetziner said, "I told Ben 'I don't care what I am paid, but it's got to be an Equity contract. And they worked it out. I really wanted to do it for Ben. He's a good writer."
Switching topics, we went on to chat about his life on the stage. I asked him what he has learned after all his years as an actor and if he feels he's gotten better at it. "God, I hope so," he replied laughing. "There is so much you learn. You learn how to time a laugh. You learn that a scene must have hills and valleys and has to have a direction and has to go somewhere. It must have pacing. You can't just sit there and die or the audience is going to go to sleep and be bored to tears. There are so many things you learn. What words in a phrase are important or how to relate to other actors on stage or just where you are on stage. You work with some actors, and they have no concept about where they are in relation to the set or other actors or the audience. Over time, it just doesn't feel right, and you think 'This is his scene, and I am in the way. I need to get out of the way.' You learn the most from working with actors who are better than you. And watching them work. That's just the most important of all."
Goetzinger said his favorite local actors to work with are Ryan Artzberger, Constance Macy, Chuck Goad and the late Robert Neal. "I have worked with them a lot," he said. "It's always a pleasure to walk into rehearsal and realize 'Ah, they are in the show.' There's also Adam Crowe, who is in "Lanista." We have worked together quite often, including in '12 Angry Men' at the IRT. That was one of the best shows and in my top five. The most amazing cast was in that show."
As for his favorite directors, he said, "Peter Amster, whom I worked with a number of times, Ken Albers, Tim Ocel, starting in the early 80s. Playwright James Still is a marvelous director. He is just so giving and so accepting. Working with him is always a nice collaboration. Janet Allen is a wonderful director. I have only worked with her once or twice." When I pointed about that Allen always downplays her directing talents, Goetzinger laughed, "I know she does, but I just say 'Oh, Janet!'"
Speaking of Allen, I asked Goetzinger what he thought of her recently announced retirement after 40 years as the artistic director of IRT. "I think she's done amazing things. I have known Janet since she was a dramaturg, when I first arrived in1982. Joel (Grynheim, Allen's spouse) was the stage manager for a lot of the shows in the Cabaret. I knew her before she went to New York and then she came back."
And what about the other big theatre news, recently announced, that his former acting partner Constance Macy has been appointed as the artistic director at Phoenix Theatre? "As an actor, with whom I worked with for years, she was always prepared and all that stuff, but more importantly, she was always there on stage. Good for her. I think she'll probably do very well because she's a very strong person," he said, adding with a laugh, "I don't think she is going to take crap off of anybody."
For tickets and information about "Lanista" that runs June 30 through July 10 at IndyFringe Basile Theatre, visit indyfringe.org. For information about Catalyst Repertory, visit catalystrepertory.org