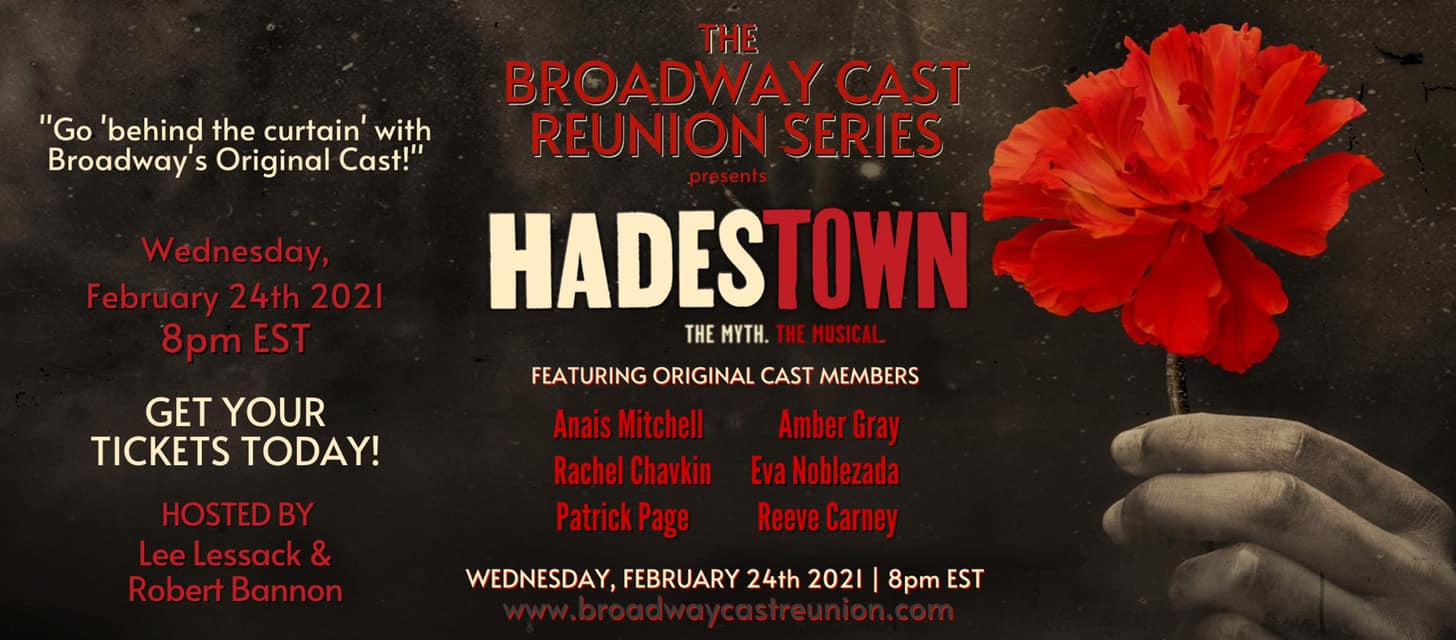 When it comes to two degrees of separation, one can definitely encounter it in the world of entertainment. For me, that phenomenon was reinforced a few weeks ago when Cory Lingner, a New York-based performer who has been spending the pandemic with his family in Indy, mentioned he was appearing on a virtual talk show titled "Quarantine, Cabaret, and Cocktails." The weekly Facebook-Live show streams on Thursdays at 7:00 p.m. ET. It's hosted by Lee Lessack and Robert Bannon and features guests primarily from Broadway and cabaret.
Lingner recently co-starred with his close friend and fellow triple-threat Melissa Schott in a Valentine's Day-themed show "La La Love" on the Phoenix Theatre main stage, presented by Magic Thread Cabaret and livestreamed on February 11. My association with Lingner began when I first profiled him for Examiner.com and later, as managing director of MTC, I co-produced his solo show "Cory Lingner: Just a 'Dancer'" in 2019.
The connection between Lessack and me stems from a friendship that began in 2008, when he appeared at The Cabaret, located then in The Connoisseur Room. An internationally known concert and recording artist, Lessack also performed at The Cabaret when it was at the Columbia Club. The accomplished artist is also a booking agent and founder and CEO of LML Music Presents, a multi-level concert production company celebrating Broadway and the Great American Songbook. Lessack has overseen the booking and contracts for The Cabaret in Indianapolis since its inception and books engagements for many artists on his roster, which includes some of Broadway and the cabaret world's biggest names.
Lessack's connection to Lingner began when an old friend of his alerted him to videos that Lingner had posted on TikTok and Instagram that have gained him thousands of followers. Titled "Cory's Duet Series," Lingner dances in a split screen next to icons such as Fred Astaire, Gene Kelley, Gregory Hines and Ann Miller, recreating their choreography step by step. After hearing his friend rave about Lingner's talent, Lessack reached out to him and asked him to appear on "Quarantine, Cabaret, and Cocktails" on February 4. It was a fortuitous opportunity for Lingner, with just a week until the premiere of "La La Love," giving him the chance to promote the show to Lessack and Bannon's world-wide audience.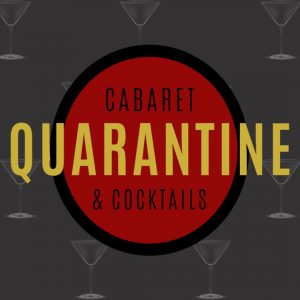 Turns out, on the very day of Lingner's appearance on the show, I was able to speak with Lessack in a Zoom call from his home in L.A.'s Hancock Park neighborhood, which he shares with Mark Williams, his partner of 28 years and their three golden retrievers.
During our chat, Lessack told me he and Bannon have done 44 shows since the early days of the pandemic in April, making them old hands at producing and hosting "Quarantine, Cabaret, and Cocktails." He said the show was conceived after Bannon, who is also a performer and one of his clients, texted him with a business question. Lessack suggested the two discuss the matter via FaceTime later that afternoon. "So, I was sitting on the back patio by the pool and we were chatting and laughing and the next day he texted me and said, 'Are we having cocktails again tonight?' And I said, 'Sure,'" explained Lessack. "And then a week or 10 days into this, I said, 'I think we are really entertaining. I think we should produce a livestream talk show.'"
Since then, Lessack said the audience for the show has "grown and grown." Special guest Lea Solanga, for instance, netted more than 13,000 viewers from all over the world. "I'm having a blast," Lessack said. "I am really enjoying this virtual, livestream platform. The reason I suggested we do this is because Robert and I have great chemistry together, are positive and just have fun together. We sure laugh a lot, which is needed during this pandemic."
An outgrowth of the talk show is another virtual project of the theirs titled "The Broadway Cast Reunion Series." Livestreaming weekly on Facebook, the show premiered on February 17 with the cast of "Frozen." Future bookings include the casts of "Hadestown," "Dear Evan Hansen," "Jersey Boys," "Waitress," and "Chicago." "We have some goals in mind," said Lessack. "We want to pay Broadway artists, so we are selling it to venues and encouraging them to give it as a gift of engagement to their subscribers until they can safely return to the theatre."
As for production of the shows, Lessack said he and Bannon do it all. "I engineer while I am hosting. I peripherally look into the camera as I put up the banners, ticker tape and what not. We do all the editing. We do everything. For the new Broadway cast recording show, I have a production designer and an engineer. We are upping the show's value."
Like his colleagues, the pandemic has taken its toll on Lessack's own career as a performer and booking agent. He had just started a five-week tour last March, only to have it collapse just as COVID-19 began to spread. "It's obviously been a huge loss financially due to the cancellations of not only my own concerts, but also those I book for other artists as well." In terms of how he's been dealing with pandemic, Lessack said, "I really took this very seriously, so I have not left the house much, except to walk the dogs or to run to the doctor. I have all my groceries delivered. I just don't go out, because what is the point?"
Concluding our interview, I asked Lessack what he thinks the "new normal" will be as we see the pandemic lose its intensity. "I'm not entirely sure," he said. "I think we'll be wearing masks for several years. I'm not sure how people will feel about gathering in theatres. But we will see how that all plays out."
To watch the shows on Facebook, click Quarantine, Cabaret, and Cocktails and The Broadway Cast Reunion Series.