My very first time in New York City was in 1979. I went there to reunite with my college theatre school buddy, Emmy Award winner Julia Barr. At the time, my fellow Fort Wayne, Indiana native was a daytime-TV star on the popular soap opera "All My Children." Fortunately for my first visit there, I was able to experience it through her eyes. And like any impressionable young Midwesterner, I was completely overwhelmed by the enormity of the city, but at the same time, also felt completely in my element as I soaked up the food, fashion, architecture, history, visual art and most importantly, the theatre (My very first Broadway show was "Ain't Misbehavin.'") Traversing this epicenter of American arts and culture sent me into ecstatic overdrive to the point that I can say unequivocally, I have never been the same since.
Forty years later and following numerous visits, I can report I am still dazzled by the glitz and glamour that is Manhattan. Its appeal was still very much alive during my most recent five-day visit. Staying in a comfortable Airbnb studio apartment on the Upper West Side at 83rd Street and Columbus Avenue, I was ensconced in a trendy neighborhood, just minutes away from the American Museum of Natural History, Central Park and subway stops that swiftly transported me everywhere I wanted to go, including fabled Times Square, my primary destination.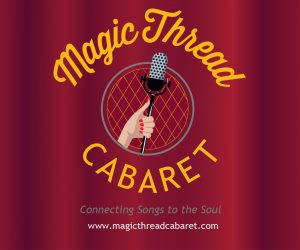 The palpable excitement, energy and huge crowds that congregate in the Broadway area continue unabated, as evidenced each time I made my way to shows held in historic theatres located on The Great White Way, including the musicals "Come from Away," "Dear Evan Hansen" and "OKLAHOMA!." My visit also included a cabaret show starring Brian Stokes Mitchell at Feinstein's/54 Below.
Seeing "Come from Away" at the Gerald Schoenfeld Theatre was a special treat because I will soon again have the chance to see the touring production presented by Broadway in Indianapolis when it runs January 21-26 at Clowes Memorial Hall. A Canadian musical, the show premiered at the Schoenfeld in 2017. With book, music and lyrics by Irene Sankoff and David Hein, it's set during the week following the 9/11 attacks and tells the story of what transpired when 39 planes were diverted unexpectedly to the small town of Gander in the province of Newfoundland, Canada. The characters in the musical are based on both the Gander residents and some of the 7,000 stranded travelers whom they hosted. I don't want to give too much away, but can tell you, especially during these times of incivility and polarization, this is an uplifting musical that will remind you there are still good people in the world, love definitely trumps hate and thankfully, humanity still exists in the world. It's a show you do not want to miss when it comes to Indy.
The very next evening I saw yet another unconventional musical, "Dear Evan Hansen," which happened to be playing across the street from "Come from Away" at The Music Box theatre. Benj Pasek and Justin Paul wrote the music and lyrics and Steven Levenson wrote the book for the musical that opened on Broadway in 2016. At the 2017 Tony Awards, it was nominated for nine awards, winning six.
The dark comedy musical centers on a young man, Evan Hansen, who suffers from social anxiety. Yearning to make a connection with his peers, he fabricates a friendship with the family of a boy who committed suicide, so he can get close to them. The lie results in turmoil for Evan, who has placed himself in a position in which he has to constantly cover his tracks. He even creates a fake email account to convince the family he was friends with their son. And when a fake suicide note makes its way online, Evan finds himself the unintended online poster boy of the lonely and friendless. As his online fame rises, Evan is drawn deeper and deeper into the falsehood he has created, straining his relationship with his actual mother, who is jealous of the family that has embraced him. In the meantime, he also lands the girl of his dreams and is no longer an outsider. Eventually, Evan is backed into a corner. He has to decide to continue the ruse or come clean and lose everything.
I first became aware of Pasek and Paul's rock-infused work after hearing songs they wrote for "La La Land," "The Greatest Showman," the TV hit "Smash" and the musical "Dogfight." It has a wistful, poignant and yearning quality that makes it distinguishable. Having heard various artists cover songs from "Dear Evan Hansen," such as "Waving Through a Window," "For Forever" and "Words Fail" over the past few years, my anticipation of hearing them in context within the musical was very high and I am pleased to report I was not disappointed.
Playing the role of Evan in the performance I attended was understudy Michael Lee Brown, who absolutely triumphed in the demanding role that requires a tenor voice with extensive range and power, and acting prowess that requires the constant conveyance of unrelenting emotion throughout the entire piece. Brown was more than up to the task, turning in a performance that was one of the most affecting, nuanced and honest ones I have ever witnessed in live theatre. Certainly, his performance debunked the silly notion that understudies aren't as good as those they cover.
Joining Brown was an equally impressive cast that included Lisa Brescia as Heidi Hansen, Gabrielle Carrubba as Zoe Murphy, Jared Goldsmith as Jared Kleinman, Ivan Hernandez as Larry Murphy, Phoebe Koyabe as Alana Beck and Christiane Noll as Cynthia Murphy. Typical of most Broadway performers, they were all very strong actors and accomplished vocalists.
Always impressive in Broadway shows is the production value and "Evan Hansen" was no exception. The use of video elements is fairly commonplace these days in Broadway and touring-company shows, but the projection of images representing social media in this show was especially effective.
As manager of Magic Thread Cabaret, which I operate with my collaborator Dustin Klein, I was compelled to experience a show at Michael Feinstein's 54/Below cabaret. Featuring national and international performers, it is the gold standard of cabaret presentation. I was fortunate the headliner I saw was Broadway star Brian Stokes Mitchell, whom I had seen on Broadway in "Kiss of The Spider Woman" in 1993 and "Ragtime" in 1998. His show was titled "Plays With Music." His show was timed to coincide with the release of his latest album of the same name.
Performing with an outstanding and seasoned trio, Mitchell, in what was his last performance of a two-week run, proved he is every inch a star, as he dazzled with his rich baritone voice and engaging stage personality. Performing a set list that was heavy on Broadway, Mitchell was especially powerful in two songs, in which he did not alter the pronouns. They were "Hello Young Lovers" from "The King and I" and Gershwin's "The Man I Love," for which he played a melodica. Other songs in which he shined included "There's No Business Like Show Business" and "Getting Married Today" from "Company." Another highlight was his encore number "The Impossible Dream" from "Man of La Mancha," for which he was nominated for a Tony Award for his performance in the 2002 revival.
While watching Mitchell perform surrounded by an appreciative audience in the elegant, urbane setting which is 54/Below, I couldn't help but reflect on the world-class product Shannon Forsell has established at The Cabaret in Indianapolis, and how Magic Thread Cabaret, with its focus on local artists, is helping to expose local audiences to the art form. I came away feeling validated and proud of what we, as well as the new Stage to Screen Catered Cabaret in Greenwood, are contributing. Soon, Feinstein will open a new cabaret bearing his name at the upscale Hotel Carmichael in Carmel's City Center, facing the Center of the Performing Arts. It's a new addition to what the IndyStar is calling the development of a "cabaret mecca" in Central Indiana. Who knew? No longer a far-fetched propostion, this development has become a reality.
The final show I took in while in the city was the newest revival of Rodgers & Hammerstein's "OKLAHOMA!" at Circle in the Square Theatre. The winner of the 2019 Tony Award for Best Musical, the show is performed by a top-drawer cast and often described by the overused, yet appropriate cliché "not your grandmother's 'Oklahoma!'" The edgy show is dark, filled with sexual innuendos and violence, and features a multi-racial cast, as well as a physically challenged actor in a wheelchair (Ali Stroker who won the 2020 Tony for Best Performance for a Leading Actress in a Musical for her role as Ado Annie.) The dialogue and lyrics remain exactly as they are written, but the way they are delivered and sung with a twang are not what you're used to hearing in traditional interpretations of the musical that premiered in 1943. Even the venue was atypical, as Circle in the Square is the only theater in NYC in which the stage is surrounded on three sides by the audience. Then, of course, there is the stage on which the musicians are situated, along with audience members who purchase tickets to sit ringside at long tables where actors also sit opposite them. On the tables are red slow cookers presumably full of chili, which is actually served along with cornbread to the audience on stage during the intermission. Since there is a box social in Act 11, the slow cookers and chili/cornbread are a novel gimmick that also sets this interpretation apart from more conventional ones.
In the lobby of the theatre is an enlarged copy of the review by New York Times theatre critic Frank Rich in which the headline reads "Oklahoma Was Never Really O.K. A new production exposes the darkness that has always been at the heart of the musical — and the American experiment." In his review, Rich points out that this radical piece of theatre "is a timely refutation of the lie that America can be made great by turning back the clock to some immaculate America of the past. A great America has always been a work-in-progress. The Great America of nostalgic, reactionary fantasy, beatific and white and welcoming to all, never existed in the first place — not even, it turns out, in the bright, golden meadows of Oklahoma!" I couldn't possibly say it any better.
Again, New York always has and continues to fascinate me with its singular character, diversity, vastness and the rarity of its creativity and innovation. At the same time, as one who covers and creates art himself, it also provides me something very valuable against which to measure when it comes to critiquing local theatre, music and dance, as well as the work that I produce myself. Though I have not yet proven "If I can make it there, I'll make it anywhere," I like to think if I were ever put the test, I could. Certainly, if inspiration alone counts for anything, then I believe the city makes me feel like anything is possible if I set my mind to it.