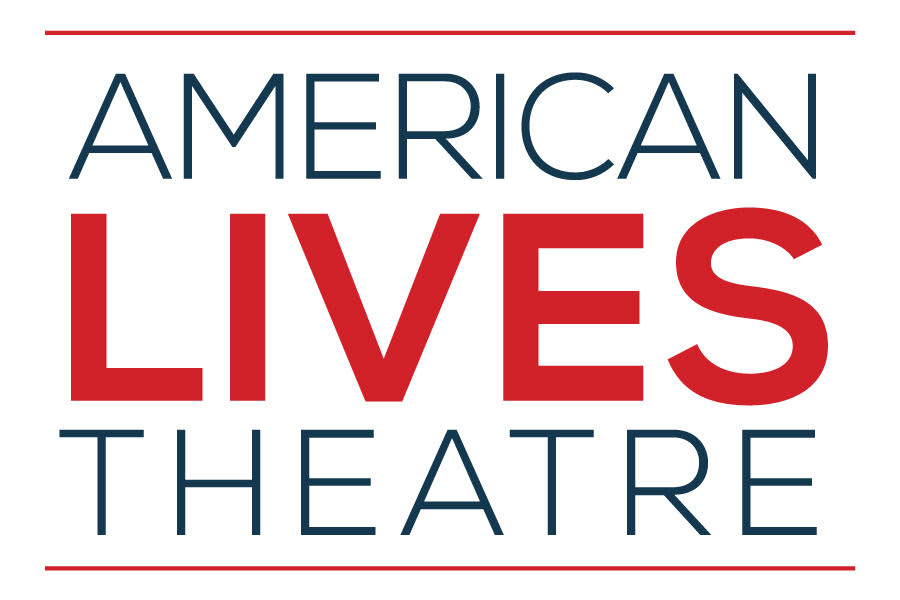 "I love Indy. This is my home," said actor-playwright and now artistic director Chris Saunders about the city where he has formed a new professional theatre company called American Lives Theatre. Scheduled to launch in January 2020, in a yet-to-be determined venue, the theatre's inaugural season will feature three plays.
In a career that spans over 20 years, Saunders has worked as an actor in Indy, New York and Chicago, from which he returned to his hometown a year and a half ago. While in New York, he participated in the workshop and premiere of a new work called "Saving Grace," which was the impetus for becoming a playwright. After completing an apprenticeship with The New Group, an Off-Broadway company, he saw his own plays placed produced in NYC and in other cities, including here at the first IndyFringe Festival. His acting credits include roles in "Einstein's Gift," "The Seagull," and "A Streetcar Named Desire." Saunders studied acting at IU, took classes at Stella Adler Studio of Acting and HB Studio in NYC and completed The Academy at Black Box Acting in Chicago.
After reading his Facebook post announcing the formation of American Lives Theatre, I reached out to Saunders for an interview, which took place at a downtown coffee shop. Although I had seen him in the role of Stanley Kowalski in "Street Car," opposite Lisa Ermel who played Stella,  I had never met him.
The first question I asked Saunders, 42,  about his new venture was "What does American Lives Theater refer to?" to which he replied, "I want people to come to theatre for all the reasons that people come to theatre. I especially want people to come to see the work of our company and find recognition in the topics and the stories we are telling, specifically, about what it's like to be living in America right now, because everyone has an opinion. And that opinion changes multiple times a day, whether you are at the doctor's offices, with your spouse, or whatever the circumstance. So, it is not that I want to do issue plays, but it's that I want to do plays that people say, 'Yes, I see exactly what you mean.' I initially wanted to have a theatre in a community center, where people would come in and see what's happening now. I wanted to call it 'Town Hall Theatre,' but that name was already taken."
Saunders went on to say the idea for the theatre was a process that started years ago, when he was a young actor, sitting around with his fellow actors in the various cities he's lived in. "We would often say, 'Hey, we should start a company,' and since I also love contemporary plays and am interested in them as a reader and an audience member, I wanted a vehicle to bring them here. Not to denigrate any companies here, I realized how much we are missing. I lived in NYC for eight years, where I focused on writing. Growing up feeling oppressed as a child, NYC felt like home, but I finally acknowledged that I am a Midwesterner and home is where I belong."
Prior to forming the company, Saunders said he did some informal research to determine what kind of work other Indy theatres were presenting. Saunders mentioned that Jen Johansen, a veteran Phoenix and Indiana Repertory actor, was once his neighbor in Chicago. "Back then, we would marvel that Rebecca Gilman's plays had not been produced in Indy, nor had the work of others we admire. ALT is not just a business opportunity or filling a gap. It developed organically. I just felt certain contemporary dramas needed to be seen here," he stressed.
As far as the organization's nuts and bolts of ALT, the company operates as a 501(c)3 nonprofit, allowing it to accept tax-deductible contributions. "Of course, I had never set up a 501(c)3, but I started asking people how to do it. I watched YouTube videos up the whazoo and I ordered some books. When that piece of paper came, I was ready. I have a brother who is an attorney and I was determined not to rely on him," Saunders stated proudly. He also shared that ALT now has nine members, including Johansen.
Yet to be determined are spaces for the ALT to present its inaugural season. "It's my biggest burden right now. We are looking. I have thoughts on where I would like to present our three plays in downtown spaces. Two of them need to use traditional theatres because of the nature of the set and what happens. One of them could maybe be a non-traditional space."
As for details of the inaugural season, he said, "The first play presented in January is called 'Gloria.' It's by Branden Jacobs-Jenkins and was a Pulitzer Prize finalist, losing to 'Hamilton' in 2015. It started at Playwright's Horizon and moved to the Goodman Theatre in Chicago. It's a hard play to talk about without revealing too much. It starts as a workplace satire that is plenty satisfying, but then it gets a lot deeper and is intelligent, surprising, funny and thoughtful," said Saunders.
"The second play in March is 'Boy Gets Girl' by Rebecca Gilman. It was written in the early 2000s. A woman goes on a seemingly awkward blind date and it escalates to harassment and then it goes a lot further. What's really brilliant about the play is it's a great thriller and it's great just on that level, but rather than just saying, 'Oh, look at this creepy guy,' she asks questions, 'How are we responsible?' 'How do we treat women who feed into this?' So, it's not just you are looking at some crazy person over here, but how are we all feeding into this too and she does it in an intelligent, truthful way. Nobody I have given that play to can put it down. Everybody says, 'I didn't intend to read the whole play, but I couldn't stop,'" proclaimed the budding arts administrator.
"Detroit" by Lisa D'Amour will be staged sometime in May. "It had a good life Off-Off-Broadway in New York and at the Steppenwolf Theatre in Chicago. It also was a Pulitzer finalist," Saunders said. "This one takes place in two neighbor's backyards and features two couples who are doing their damndest to enjoy their lives and just make a decent living. Despite the play's title, the story does not take place in Detroit. It's simply a metaphor for a once-promising middle class beacon that is now frayed. All three plays have never been seen here in Indy."
The six, seven and five-member casts, respectively, in ALT's plays will be paid stipends, according to Saunders, who said that eventually the organization will be an Equity theatre, but before that happens, it has to have two seasons under its belt. To support those actor stipends and other operational expenses, Saunders said the group is planning small fundraisers throughout the summer. "I am forming an idea about how to incorporate some performing as part of these events. It's a little challenging when you are not a company that sings or dances. I do not rule out musicals, but it's not happening right now. It's hard to get people to pay attention in that way at a cocktail party or something, but I have some ideas, actually, about how to make it work."
One of the fundraisers Saunders is particularly excited about is taking place at Capital Grille, a downtown restaurant where he is a bartender. "They are being pretty nice to me by providing me the entire back dining room at no charge. The event is on a Monday in August and we are going to have a four-course dinner with a silent auction at $150 per person," said Saunders, who said details about the event will soon be posted on ALT's website and social media.
Wrapping up the interview with the personable, engaging Saunders, who is beyond passionate about his mission, I asked him what has been his major obstacle in founding the company, to which he candidly replied, "The main reason why I have not started a company before had everything to do with fear. When I started realizing that and started examining 'What are my fears?' Of course, being an actor, I worked for many smaller companies and have seen wonderful intentions and wonderful companies that for, whatever reasons, didn't stick around. I didn't want to start something that would take so much effort and I was afraid of failing publicly. I realized that everything I was afraid of was ego-driven. And when I realized that, I thought 'Why don't you focus on the greater good here instead of your ego?' And once I sort of made that switch, then it became, 'I am doing this!' I am still afraid. Every day, I try to acknowledge when I have a fear or a negative thought and that they are all valid. Then, I ask myself, 'Is it serving me?' And then I just move on, you know?"
Finally, I gave Saunders the opportunity to make a personal appeal to readers of this article and, without hesitation, he concluded, "It's boring and predictable but, of course, I need funding. It can happen in a variety of ways For example, we can have production sponsors, actor sponsors, and people who are interested in providing materials. All of that is not new to a theatre's needs, but in our case, it's absolutely urgent. Anyone who is interested in our vision of bringing relevant provocative stories of the highest caliber that resonate with people living here can help. I do want to say one thing. If you ask the most talented people in this city, I bet100 percent of them will say they've had some conversation that goes like this, 'You were so wonderful in XYZ show. You are so talented. Why aren't you in New York?' So, having lived in other major cities and having thoroughly enjoyed them, I reject that notion. I understand that it is meant to be a compliment, but we have great talent here and deserve great art. And so, anybody who is behind that, come on!"
For tickets, and information about American Lives Theatre's 2020 season, visit americanlivestheatre.org.'