Aficionados of piano music and artists who excel at playing the acoustic stringed musical instrument were treated to a rich exposition of both on Saturday at the Hilbert Circle Theatre. Performing with the Indianapolis Symphony Orchestra, led by conductor Jack Everly, was pianist-singer-songwriter Tony DeSare in "Tony DeSare: I Love a Piano," a Printing Partners Pops concert.
DeSare, who got his start with the ISO as a symphony concert artist and has performed with the orchestra at least four times previously, returned to present a program of music specific to the piano and composers, past and present, who are masters at playing the instrument, invented in the early 1700s.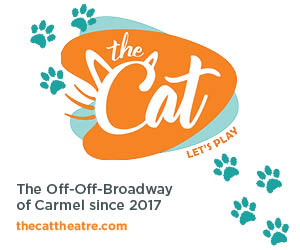 Setting the appropriate tone for the immensely entertaining concert was the ISO that opened with "Evolution of the Piano Overture," a marvelous medley that included music by Bach, Mozart, Beethoven, Scott Joplin, and the tune "Chopsticks."
Accompanied by his New York-based band that included Edward Decker on guitar, Dylan Shamat on bass and Michael Klopp on drums, DeSare opened his set with "I Love a Piano." Often compared to singers Michael Bublé and Harry Connick, Jr., DeSare is definitely in their league, but in many ways, has a distinctiveness to his vocals and musicianship that sets him apart from the other two.
"New Orleans Tango," DeSare's next number, displayed his talent as a songwriter. Combining and capturing the flavors of New Orleans and tango, the piece was a joyous celebration of both the city and the sensuous dance that originated in Argentina.
Other songs performed in Act 1 of DeSare's concert, which reflected his versatility, skills, and effortless ease at playing any genre of music, were "Sabre Dance Boogie," a hybrid of jazz and classical styles that delighted the audience that responded with obvious glee. It was followed by a slow, wistful, and intimate cover of the Bee Gees' "How Deep Is Your Love."
Continuing his tribute to his instrument of choice and those who coax beautiful music from it, DeSare, wearing a gold lamé jacket, opened Act 2 with Ray Charles's hit "Hallelujah I Love Her So." Next was an original, poignant, love song about actions speaking louder than words called "How I Will Say I Love You?" I was touched deeply by the song, appreciating it even more after hearing DeSare share an anecdote about the positive reaction from none other than Paul McCartney. The former Beatle happened to drop in when DeSare was performing at the Café Carlyle in NYC and came up to him after his set and complimented him on his lyrics.
Stopping the show, with the help of the world class ISO, was DeSare's interpretation of George Gershwin's iconic "Rhapsody in Blue," which he said he fell in love when he was 12 and has worked to master ever since. Interpreting the piece with uncommon finesse while replicating Gershwin's keyboard style, DeSare did more than justice to the composer's groundbreaking work. Amazing me further was that DeSare played Gershwin's masterpiece totally from memory. It was indeed a tour de force performance.
Capping off a spectacular concert with a rollicking encore, DeSare performed Jerry Lee Lewis's "Great Balls of Fire." A complete showman, the affable DeSare gave a performance that will long be remembered, not only for its notable entertainment value, but also for the gifted artist, himself, whose passion for his music was so lovingly shared and expressed.