As I watched Indianapolis Ballet's production of "The Nutcracker" during a matinee performance Saturday at the Murat Theatre, the word that kept coming to mind was "exquisite." I sat transfixed by the production's dancers, choreography, live orchestra, costumes, sets, lighting and, of course, the story itself. It was all quite spellbinding.
Throughout my lifetime, I have seen many, many productions, so many that I have lost count, including the one with 25 or so performances I sat through one season while I was executive director of Indianapolis' former Ballet Internationale. It is a ballet that I never tire of experiencing. But unlike all the others, this IB version will remain memorable for a variety of reasons.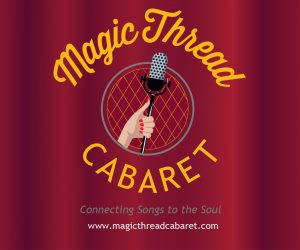 For those who have never seen "The Nutcracker," it's a classic ballet in two acts. It is based on T.A. Hoffmann's 1816 fairy tale, "The Nutcracker and the Mouse King." Ivan Vsevolozhsky and Marius Petipa adapted Hoffmann's story for the ballet, with music by Pyotr Ilyich Tchaikovsky, which premiered in St. Petersburg, Russia in 1892. It tells the story of a little girl who goes on a magical journey on Christmas Eve to the Land of Sweets, where she experiences astonishing sights and sounds.
Choreographed by IB founding artistic director Victoria Lyras and Robert Rodham, the ballet featured the group's very first professional resident company of 20 dancers, including seven apprentices. It's a young company, but one filled with dancers who project boundless vitality and accomplished artistry.
Performing in all the other countless roles were dancers from the Indianapolis School of Ballet, all of whom exhibited excellent training and potential. Even the non-dancers, including those who played the mothers and fathers in the opening party scene were vibrant. Though no longer a dancer, IB's associate artistic director and ballet master Paul Vitali excelled as an actor in the role of the mysterious Herr Drosselmeyer, the little girl Clara's mysterious godfather.
The company's principal dancers alternated in the leading roles during the ballet's run. The matinee performance I saw featured the following dancers who absolutely shined and with whom I thoroughly connected with through their acting, musicality and partnering chemistry: Kris Toner as the Snow Queen, Khris Santos as the Snow King, Yokisha Kamikusa as the Sugar Plum Fairy, Chris Lingner as her Cavalier, and Jessica Miller and Glenn Kelich in the Arabian Coffee sequence. Also making a strong impression was Camilla Ferrera as the Dew Drop Fairy.
Impressing me with her poise and charm, just as much if not more than she did in last year's "The Nutcracker," was IB student Josephine Kirk, who danced the role of Clara. A seventh grader at The Orchard School, she has the true makings of a star ballerina.
As far as the other student dancers, one of my favorite segments of the ballet was the battle scene between the Mice and their King (Greg Goessner) and the soldiers and The Nutcracker (Leonard Perez). Although I was absolutely taken with all the foreign dances that Clara witnesses, those which really stood out were Mother Ginger (David Vass) and her Polichinelles. I am not sure which of the three credited for the ballet's gorgeous costumes, Loukia Finale, Scott Jovovich, Victoria Lyras, designed the Mother Ginger gown from which her children emerge, but it is an engineering triumph.
Often times for budgetary reasons, dance companies have to depend on recorded music for their productions, so it is always a treat to experience a performance that is accompanied by live music. I simply cannot say enough positive things about the 43-member group of pick-up musicians who made up the Indianapolis Ballet Orchestra, led masterfully by Maestro Vince Lee. As previously noted, having seen so many productions of "The Nutcracker," I have also heard countless renditions of the score, which is one of my all-time favorites, but I shall always remember this particular one for its unique colorization resulting from the slower tempi, set by Lee, which gave it a richness and detail I had not heard previously. Deserving of praise, in particular, were members of the orchestra's string section and the flutists.
For many ballet companies, an annual run of "The Nutcracker" serves as a cash cow and in some cases, represents up to 40 percent of an organization's budget. Due to its popularity with families as a holiday tradition, it can always be counted on to draw big crowds of people who either love ballet and or just see this one. The same can be said for Indianapolis Ballet's production, which attracted a nearly full house, consisting mostly families with children who were attendance at the matinee. I have no doubt, if IB maintains the high quality of dancing, music and production values it displayed this year, it will continue to not only be a best-seller, but a tradition that will one day be on the very top tier of Central Indiana's many holiday offerings.
For tickets and information about the Indianapolis Ballet's remaining 2018-2019 season visit IndyBallet.org.