In all the years that I have been covering the performing arts in Indianapolis, there have only been a handful of times when the anticipation and excitement level was as high as that exhibited by the sizable audience present Friday at Indiana Repertory Theatre for Dance Kaleidoscope's presentation of Martha Graham's seminal "Appalachian Spring" on the OneAmerica Stage.
It's safe to say that local dance fans are aware by now that DK artistic director David Hochoy was invited to join the Martha Graham Dance Company in 1980, made a soloist in 1982 and rehearsal director in 1986 and toured the world with Graham until 1989. Since then, he has given Graham-technique master classes throughout the U.S. and Europe. The DK company itself is artistically anchored in the Graham technique, in which it trains on a regular basis as part of its regimen. With all that background surrounding the concert, it is no wonder it felt like such a momentous occasion.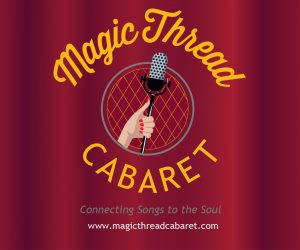 But before the main attraction, which was presented during the second half of the concert, four pieces were offered during Act 1. The first one, "Ave Maria," choreographed by Hochoy and set to music by J.S.Bach/Charles Gounod, featured athletic dancer Stuart Coleman in a solo that was inspirational in its elegance.
Next, Mariel Greenlee turned in an emotionally wrenching solo performance as she danced to "Losing My Mind," a mournful song about obsessive love from the musical "Follies." An ideal showcase for Greenlee's impeccable musicality, the piece also reinforced her talents as a gifted actor.
The third piece presented in Act 1 was "Taking Watch," with choreography by Chicago dance artist Stephanie Martinez, set to music by Abel Korzeniowski. A balletic piece featuring the entire company, Martinez's work was notable for its inventive partnering and kinetic energy.
After a pause, "Sing, Sing, Sing," with music of the same title by Louis Prima and Benny Goodman and choreographed by former DK dancer André Megerdichian, dazzled the crowd. Incorporating elements of The Charleston, Lindy Hop and other steps from the swing era, and coupled with Laura Glover's spectacular lighting, the overall effect was of unbridled, infectious joy.
Once the curtain came up for Act 2 and Aaron Copland's exalted music commenced and Isamu Noguchi's set for "Appalachian Spring" was revealed, the tone was set for what promised to be a rarified event. Featuring costumes and choreography by Martha Graham and staged by David Hochoy and Miki Orihara, the renowned piece, as performed by the DK company, more than lived up to the hype that preceded it.
Adding yet another layer to the special quality of the proceedings was the performance of Caitlin Negron as the bride, her second to the last before her retirement at the end of the current season. Showing innocence and vulnerability as the character, Negron also executed Graham's complicated choreography with controlled strength and uncommon grace. Hers was a performance that will long be remembered for its power and significance.
Bringing a bit more warmth than usual to the role of the uber-stoic husbandman was Timothy June who personified the classic romantic leading man in both looks and athleticism.
Appearing as The Pioneering Woman was Mariel Greenlee who exuded wisdom and compassion as she beautifully performed a role she was born to dance.
Stuart Coleman once again exhibited sinewy power as the sometimes fiery Revivalist and continues to show growth as DK principal and as a dancer in general.
Emily Dyson, Marie Kuhns, Aleska Lukasiewicz and Missy Thompson were all splendid and nearly flawless in their synchronized execution of Graham's spirited choreography for the girlish followers.
While watching Graham's magnificent collaboration with Copland that won him a Pulitzer Prize, I couldn't help but imagine what audiences in 1944 thought of the work and Graham's modern aesthetic in general. Surely, with its exploration of Americana, it was as timeless to them then as it remains today. The other thought that crossed my mind was that very few cities can lay claim to a performing arts organization as high caliber as Dance Kaleidoscope, with its direct ties to the mother of modern dance and acolyte Hochoy whose mentor was Graham. Seeing her work performed by her direct descendants was an experience that will long be remembered for the gravity of its significance.
For tickets and information about the 2018-2019 Dance Kaleidoscope season call (317) 940-6555 or visit dancekal.org.