I have said it before and I will say it again, the Indianapolis Symphony Orchestra's "IPL Yuletide Celebration" is the closest one can get to a Broadway-quality musical production in Indy, in terms of  scope and the caliber of its talent—especially that of the stellar ISO itself, led by Jack Everly and Sandi Patty, who stars in the show. The 32nd annual event is playing through Dec. 23 at Hilbert Circle Theatre on Monument Circle in downtown Indianapolis. Joining a sold-out audience, I attended Friday's opening-night performance.
Master showman Ty Johnson, the show's executive producer, has assembled an outstanding cast featuring tap dancer Kyle Van Newkirk, aerialist Ben "Windu" Sayles, and a first-rate chorus that sang carols and holiday favorites. The singers were overseen by vocal director Greg Sanders (Indianapolis Men's Chorus artistic director). The show was superbly directed by Jennifer Ladner, who also served as the choreographer and was the stage director of this entertainment extravaganza. The show's dancers also excelled.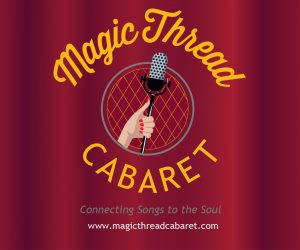 Celebrated as "The Voice," Patty demonstrated she is still worthy of that title in a performance that showcased her still-exquisite vocal tone, power and range. Showing off her luscious operatic voice, Patty soared in "O Come, All Ye Faithful," "Wonderful Child," and "O Holy Night."
Joining Patty for some fine harmonizing was her husband Don Peslis, son Jonathan Helvering and stepdaughters Aly Jarrell and Katie Peslis in "A Swingin' Little Christmas," and "The Baby Boy."
Besides her impeccable vocal performance, Patty also excelled in her role as emcee. Of all the Yuletide hosts I have seen over the years (and there have been many), Patty, who has hosted numerous times, surpasses them all. She proved once again with her trademark warmth and sincerity that she knows how to connect with an audience through scripted banter which she delivers effortlessly in a conversational manner. In past year's, scripts for the show have often been banal and sounded stilted. Whoever (a writing credit does not appear in the printed program) wrote this year's copy did a superb job, providing Patty with better material to make her remarks sound more natural and less forced.
A clear "Yuletide" crowd favorite was charismatic 21-year old tap dancer extraordinaire Newkirk who, accompanied by drummer Pedro Fernández, executed lightning speed and jaw-dropping steps to the "Czech Drumming Carol." Later, Nebraska nativeNewkirk made a cameo appearance, joining the always popular line of tap-dancing Santa Clauses while the ISO played "Santa Claus is Comin' to Town."
Also showing virtuosity was aerialist Sayles, who gave a captivating performance hanging, twisting and turning on a rope suspended high above the stage as the orchestra played the beguiling "Carol of the Bells."
A highlight of the show was the beginning of Act 2, a "Tribute to Irving Berlin's 'White Christmas,'" that was basically a medley of songs from the 1954 American musical romantic comedy film. The segment featured the company dressed in designer Claire Henkel's sumptuous red and white-accented costumes.
Of all the show's production numbers, my favorite featured the dynamic company performing what has become a pop classic—Mariah Carey's infectious R & B infused "All I Want for Christmas Is You."
Sitting directly behind me during the show was a father and his two sons from whom I heard squeals of delight, especially during "'Twas the Night before Christmas," when puppets of Santa and his sleigh appeared. Their responses to the show mirrored those of other awestruck kids who were in abundance in the audience that was clearly filled with families. Also present were plenty of both young and senior couples, all of whom made it evident that "Yuletide" endures as not only a show with something for everybody, but also as one for all ages which offers a universal message of hope, peace and good will, with music as its common denominator.
For tickets and more information about "IPL Yuletide Celebration" call the Hilbert Circle Theatre box office at (317) 639-4300 or visit indianapolissymphony.org.