The Cabaret, one of Indy's most popular destinations is moving. Housed at the Columbia Club since 2009, the popular night spot has announced that the Indiana Landmarks Center's Cook Theater, located in the Old Northside neighborhood of Indianapolis, will be its temporary home during its Winter/Spring season. In the meantime, the organization is working on plans for a permanent home. The Cabaret recently announced that it would not renew its partnership contract with The Columbia Club
About the relocation, Cabaret artistic director and CEO Shannon Forsell says, "We are thrilled to present our upcoming season at Indiana Landmarks Center "is the perfect cabaret room. The theater is stunning and has an intimate vibe enhanced by rich, intricately patterned wood walls and ceiling, outstanding acoustics, and original chandelier."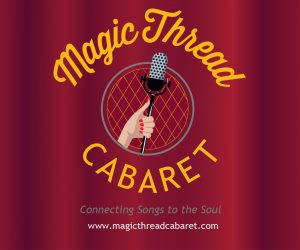 Audiences at the new location can expect the same cabaret experience. There will still be food and drink with a menu that will focust on heavy appetizers and desserts, rather than a full dinner menu. Added benefits  at Landmarks Center are  easy accessibility and free on-site parking.  With The Cabaret's performances usually selling out far in advance, Cook Theater's seating capacity of 192 compared to the Columbia Club Crystal Room seating capacity of only 142, will also help The Cabaret widen its audience.
As far as the 2017 Winter/Spring season—opening night on Saturday, February 11, 2017 will feature Tony Award winner, Brian Stokes Mitchell in "Simply Broadway." Mitchell starred on Broadway in "Shuffle Along," "Kiss Me, Kate," and "Ragtime."
Kyle Riabko, creator and star of Off-Broadway's "What's it All About? Bacharach Reimagined" revitalizes the work of the iconic American compos with interpretations of the Burt Bacharach catalogue on Saturday, February 25.
Judy Kuhn, who received one of her four Tony nominations for her role in the 2015 Best New Musical Fun Home, will present her show, "Rodgers, Rodgers & Guettell"  on Friday, March 10.
Tony and Drama Desk Award winner Billy Porter,  star of "Kinky Boots" and "Shuffle Along," brings his show "Broadway & Soul" to Indianapolis on Friday, April 7.
LaChanze, the Tony Award winning star of "The Color Purple," "If/Then," and Once On This Island, and more will close the 2017 Winter/Spring season on Friday, May 5.
The 2017 Winter/Spring season will also include two educational showcases featuring students from Ball State University. The showcases will take place on January 20 and April 21.
2017 Winter/Spring season tickets will go on sale January 13, 2017. For more information visit thecabaret.org or call 317-275-1169.